Hardy Road / Beaver Brook Trail System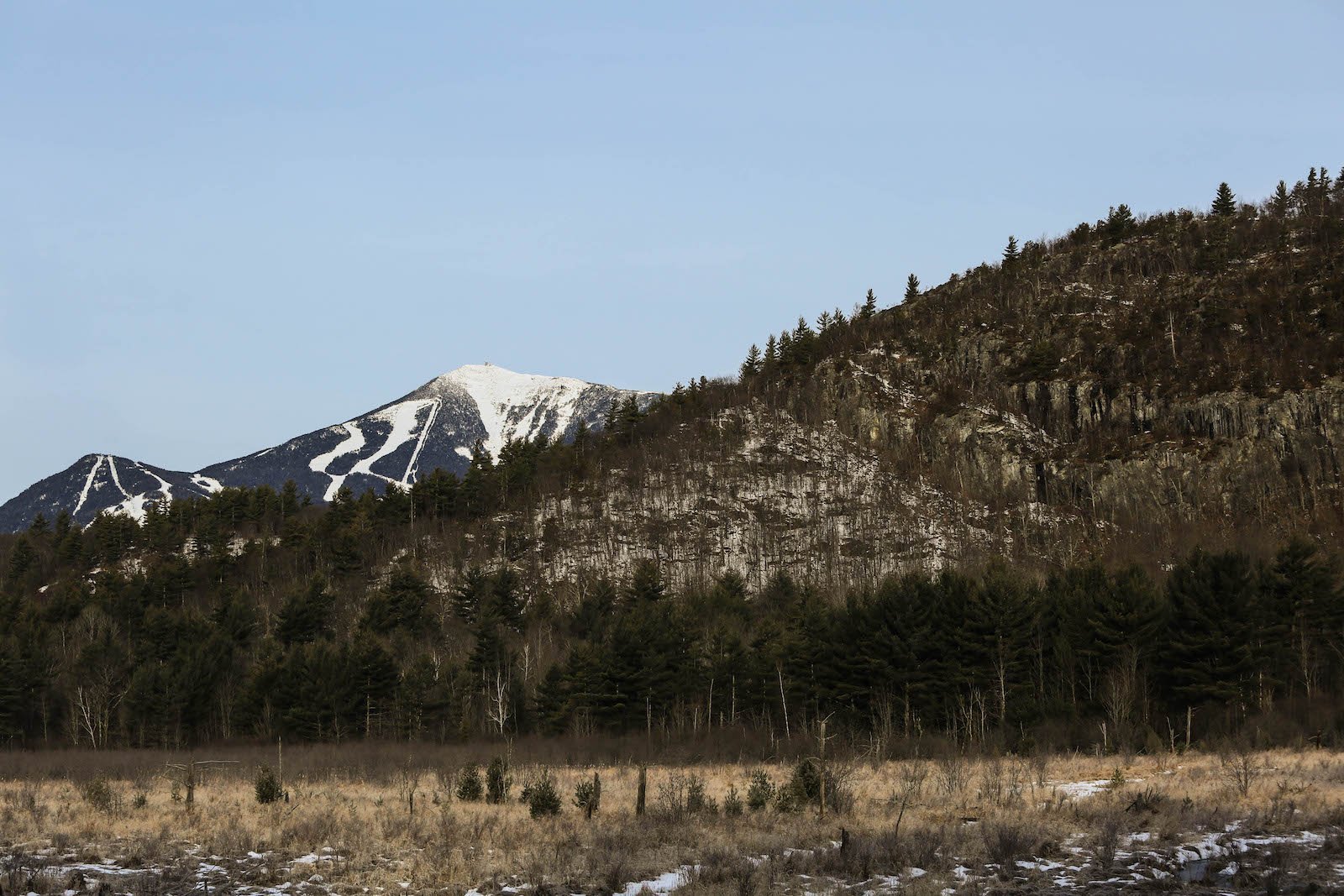 Located not far from Whiteface Mountain in Wilmington, NY, a town recently recognized as "one of the best mountain biking towns in America", the Beaver Brook Trail system was created through a partnership between an alliance of mountain bikers called the "Barkeater Trail Alliance" (BETA) and the NYS Department of Environmental Conservation (DEC). A great example of how disparate parties can work together in the interest of greater recreation and access to the outdoors, the trails were completed in 2013 and get significant use from locals and visitors alike. The trails encompass 8 miles of single track with great rollers and some steep pitches that are ideal for bikers who enjoy the root and rock-laden tracks that define the bike trails of the Adirondacks. In the last year, an additional 1.5 miles of trails have been added to the Beaver Brook Trail System, including a range of both challenging (Ante Up) and mellower (Lost Farm Trail) terrain. The soil of the trails is sandier than most Northeastern biking trails and as a result dries out quicker after a rain than other trails in the region. While best known for its great biking, it is not uncommon to see hikers and trail runners out on the Hardy Road Trails, as well as snowshoers and cross-country skiers in the winter months.
The trails contain a good variety of terrain, with the more rolling, gradual trails (Twisted Pine, Make Believe, and Coniferous) at the lower elevations on the north side of the trails and the steeper, more challenging trails on both sides of the road to the south of the easier trails. All In, as one might guess, is one of the most challenging trails in the system, with some steep, technical sections and a fair bit of elevation gain that will have you working up a sweat as soon as you hit the trail. After 800 feet of elevation gain up this switch-backing trail, riders are rewarded with a great view of Whiteface Mountain from the top of the trail before it descends down the other side. Safe Bet and Good Luck are also challenging, although there is a more gradual approach along Double Time before reaching the beginning of these trails. The system's regular riders enjoy the technical challenges that these trails offer – according to BETA, Good Luck "ascends over 200 vertical feet of technical climbs up slick slab and craggy rock", and should definitely be reserved for more skilled riders.
Trailhead:
---
On route 86 from Lake Placid, take a right on Fox Farm Road (1 mile after passing Whiteface Mountain). Follow Fox Farm Road for a mile until you reach Springfield Road. Take a right on Springfield and follow it for a mile until you reach Hardy Road on your left. Take Hardy Road for 1.2 miles until you see the trailhead on your right.
---