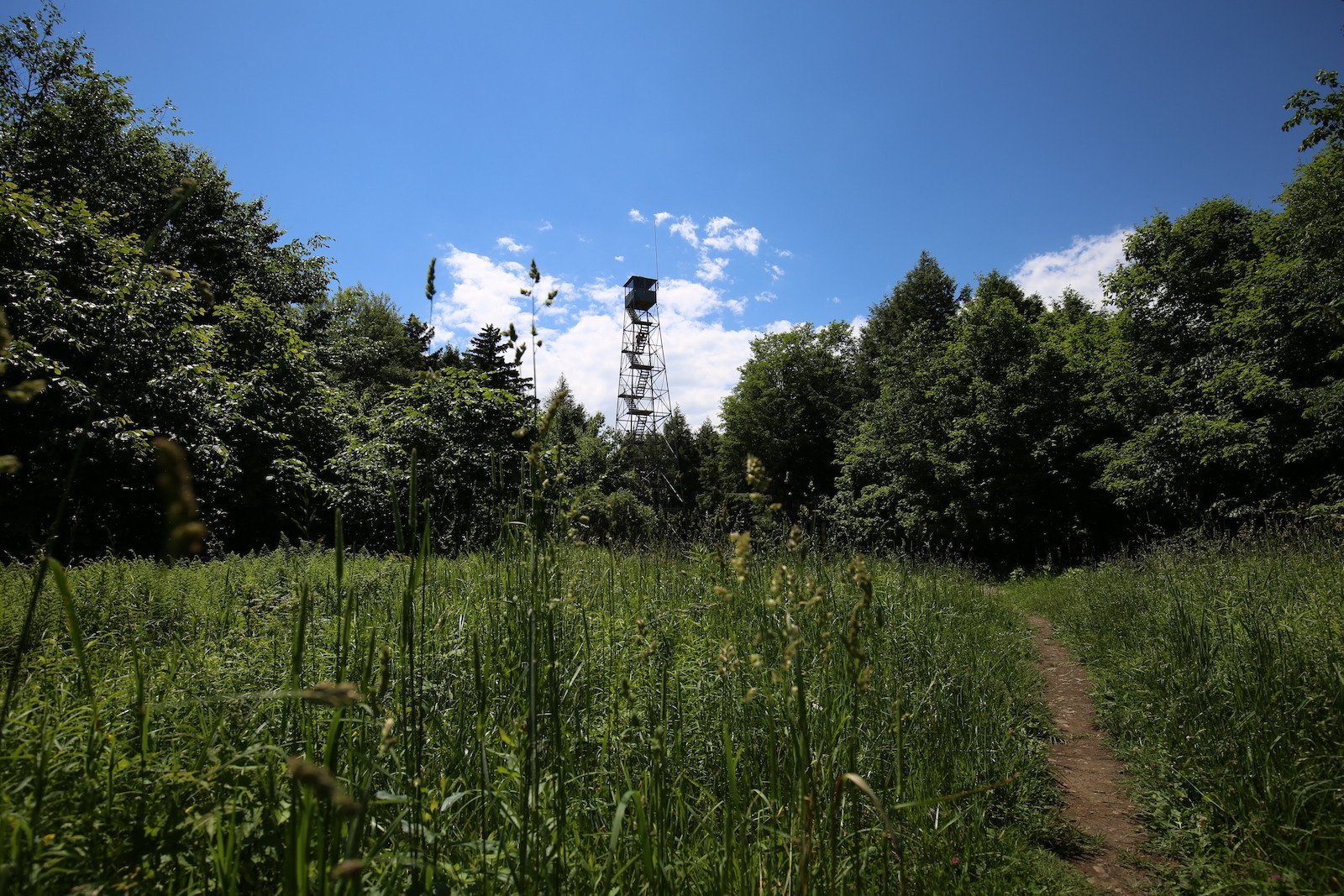 Located in Corinth, NY, the Spruce Mountain is an out-and-back hike to a 73-foot tall fire tower that awards you with 360-degree views from the top. The tower was refurbished and opened in the spring of 2015 along with a new trail to the summit. Click here to see a list of the other fire towers in the Adirondack Park.
Please take note: This trail is closed during the big game rifle-hunting season.
The parking lot and trailhead are located on the end of Spruce Mountain road in Corinth. From the trailhead, the trail winds through the woods for 1.3 miles to the summit, gaining approximately 1000 feet of elevation along the way. As you begin your climb, a little past the trail sign in box, keep an eye to the left as there is a natural spring pool where you can see the spring water bubbling from the ground.
The trail is a consistent and easy grade almost the entire way up, with a few sections of easy to flat trail. This is a great hike for all skill levels and is very family friendly. The Spruce Mountain summit is entirely treed so you will need to climb the tower to see the panoramic views of the surrounding mountains. The tower is enclosed at the top, allowing an escape from any windy or harsh weather.
---