Featured Partner: Forever Wild Vows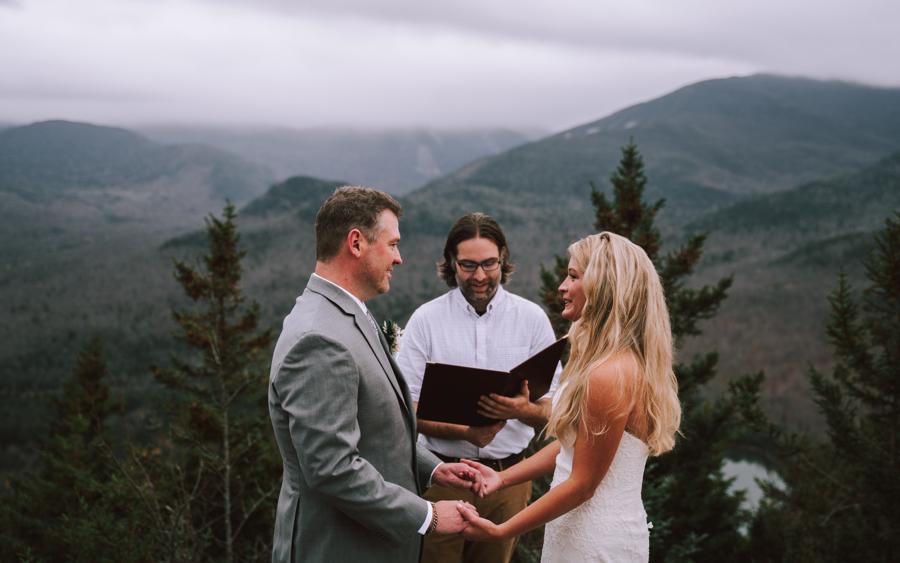 Hilary here from the PureADK crew! We're excited to share more about our partnership with Forever Wild Vows! When it came to planning our own wedding, Evan and I decided to go the non-traditional route and eloped in Banff National Park in the Canadian Rockies. We're all about outdoor adventure and simplicity, so it fit our style to plan an elopement. Partnering with Forever Wild Vows gives us the opportunity to help others craft their own adventure-style wedding in the Adirondacks or around the northeast. To introduce the team (Tom, Lexi, and Marc-Anthony) and share a bit more about them, we asked Tom to answer a few questions below: 
Who are you guys?
We are collectively Forever Wild Vows. I am Tom -- one of the photographers, my life partner and photography partner is Lexi. We have been shooting together for 7 years and loving every second of it! And last but not least, we have an ordained and certified mountain guide, Mark-Anthony.
Why elopements?
In 2020, many of our wedding couples were forced to have smaller weddings due to what was happening in the world. In these smaller ceremonies, we noticed how couples seemed even more present with each other and their closest friends and family. These intimate moments were so plentiful and enjoyable to capture that we decided to pursue these types of ceremonies further. Also, some couples just don't want the stress of a big wedding and some of the family pressure that comes along with that.
What kind of photography style do you have?
We have a very photojournalistic style. We capture all of the candid moments between our couples throughout the day. When it comes time for portraits, we work to create authentic moments between our couples to create emotion-filled images!
What do you offer besides photography?
We are more than just your elopement photographers, we are planning guides for our couples! We can help plan every aspect of the day, from where to stay to where to elope. We are here for any questions and absolutely love helping make couples' dream elopements happen. We also include officiant services. Marc-Anthony is an ordained officiant and works with you to create the ceremony. He is also a certified mountain guide and has first aid training to help keep us prepared and safe.
Where can couples elope?
Just about anywhere! That is what makes elopements so fun. Whatever you envision, we can make happen - including anywhere around the country!
To book/learn more about Forever Wild Vows, check out their website and FAQs.
---