Local Spotlight: The Hub | Brant Lake, NY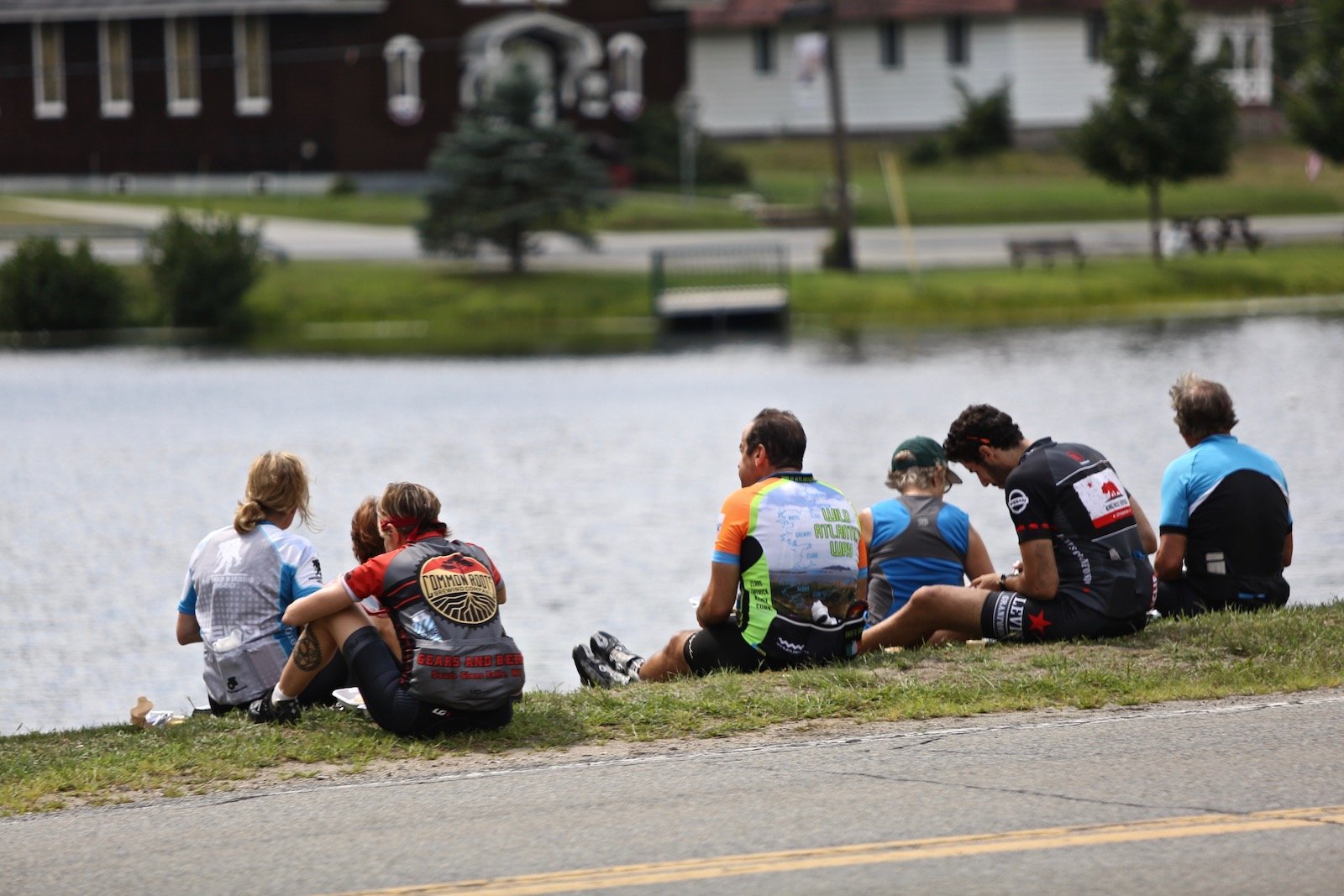 PureADK Pioneer, Matt Strickland here. I recently sat down with Drew Cappabianca, owner of The Hub in Brant Lake. The Hub sits beside the Mill Pond at the outlet of the Lake. The building that once held the town offices now finds itself home to a bike shop, eatery, bar (serving local beer and cider), and a steady stream of cycling events, car hops, and live music.  
Entering its 5th season, The Hub has more to offer than what happens inside its walls:  The Brant Lake Bike Park will be opening June 10th. The Park will include 200 acres of mountainous terrain with a 4-mile mountain bike trail right behind the Hub. The Hub also has a hiking trail up Bartonville Mountain right out the back door and a small dock to launch canoes and kayaks in the Brant Lake outlet. All of these are free and open to the public. Here's what Drew had to say...

What is the Hub?

The Hub is like a ski lodge or a golf clubhouse for cycling. A place to park, meet, change, warm up, cool down, get something to eat or drink with technical services for the activity that you're doing. We have a bike shop on sight!  It's a Cafe, a bar, and a bike shop. The cafe serves espresso drinks and we'll be bumping up the breakfast menu and adding baked goods this year. We do personal pizzas on flatbread, paninis, cold sandwiches, soups, salads and at the bar we have 9 draft lines all of which are local and craft beer and cider. Wine is available as well.
What was the inspiration behind starting your business in Brant Lake?
It started with the building. They were looking for a tenant and I started looking at maps of the area and realized that I had been coming up here and riding for quite some time. I knew how amazing the roads were and how relatively undiscovered it was for many road riders. What's really unique about The Hub, in particular, is that it's so close to the Schroon River, Brant Lake, and Schroon Lake. Roads around bodies of water are as flat as the Adirondacks get, so you have the opportunity to do flat rides. It's also in close proximity to Graphite Mountain and Tongue Mountain, which are some of the biggest climbs around. You can put together many different types of rides from one location.
How do you incorporate sustainable practices into your business?
This year we invested in solar panels. The system is sized to generate a little more power than we use in a given year. We have no gas or oil. We don't heat the building because we're seasonal and all our cooking equipment is electric, so the establishment is zero emissions for energy usage.  We also recycle everything we can and throw out as little as we can.
What role does live music play at The Hub?
Music is a huge part of my life, live music especially. The space at the Hub lends itself really well to it. We're very fortunate the sound is good. Musicians will show up on a Saturday afternoon for a  beer, you talk to them and next thing you know they're saying, "Hey I'm in a band, can I play here?"
We've got a full calendar of live music this season. Every Saturday night in May and June, every Friday and Saturday in July and August, and weekends into the fall as well.
Do you have events aside from Music?
We host charity rides and fun rides at least once a month. The first one we have coming up is Pedal to Plate, which is a culinary tour of the north country by bicycle. 55 miles, 13 restaurants, 2 Ice Cream stands and a brewery.  
While our schtick is cycling oriented, we have lots of hobbies and interests, cars being one of them. The first Friday of every month we have a little car show called the Car Hop. We get a bunch of classic cars together, mostly American, but we're also building the European scene.
Where can we find out more about these events?
Click here for The Hub's event calendar.
What is the Brant Lake Bike Park?
When we checked out the building, I also knew that same owner had 207 acres directly behind The Hub. It was all undeveloped land on Bartonville Mountain. It has a 600-foot vertical drop from our parking lot to the top of the mountain and was always part of the greater dream. We said, "Oh man, what if we build mountain bike trails here? How cool would that be?" and through turns of events, that's becoming a reality. We started construction last year and we'll have about 4 miles of trail to begin. It's a professionally designed and built system. The bike park is privately held, but free and open to the public.  The 4 miles we have to start will provide a 1.5 to 2 hour riding experience. It's unique because the land itself is diverse. On one section of trail you're in a hemlock grove, then you're on a section of logging road, and then the next thing you know you're on a little ribbon trail surrounded by lichen and moss on granite. There is also an unobstructed view of Brant Lake!
In addition to the Bike Park, there is a hiking trail that is complete and open to the public. It's a 1.5 mile round trip with absolutely gorgeous views of Brant Lake. You can sign in at The Hub.
The Hub opened for the spring/summer season on May 4th, 2018.
The Brant Lake Bike Park will have its grand opening June 10th, 2018.
---
About the Author:
Matt is a resident of the Adirondack Park. He's an avid Hiker, skier and paddler. Matt starts each morning petting his dog and two cats on the head and brewing a strong cup of black coffee. A graduate of SUNY Potsdam's Wilderness Education Program, Matt enjoys sharing his passion for the Adirondack Park with new visitors. Matt has spent time working as a guide for backpacking and canoe trips, employed at YMCA camps and is now a professional in the outdoor industry.
To follow along more of Matt's adventures in the ADKs and beyond, find him on Instagram: @mstrickland190
---