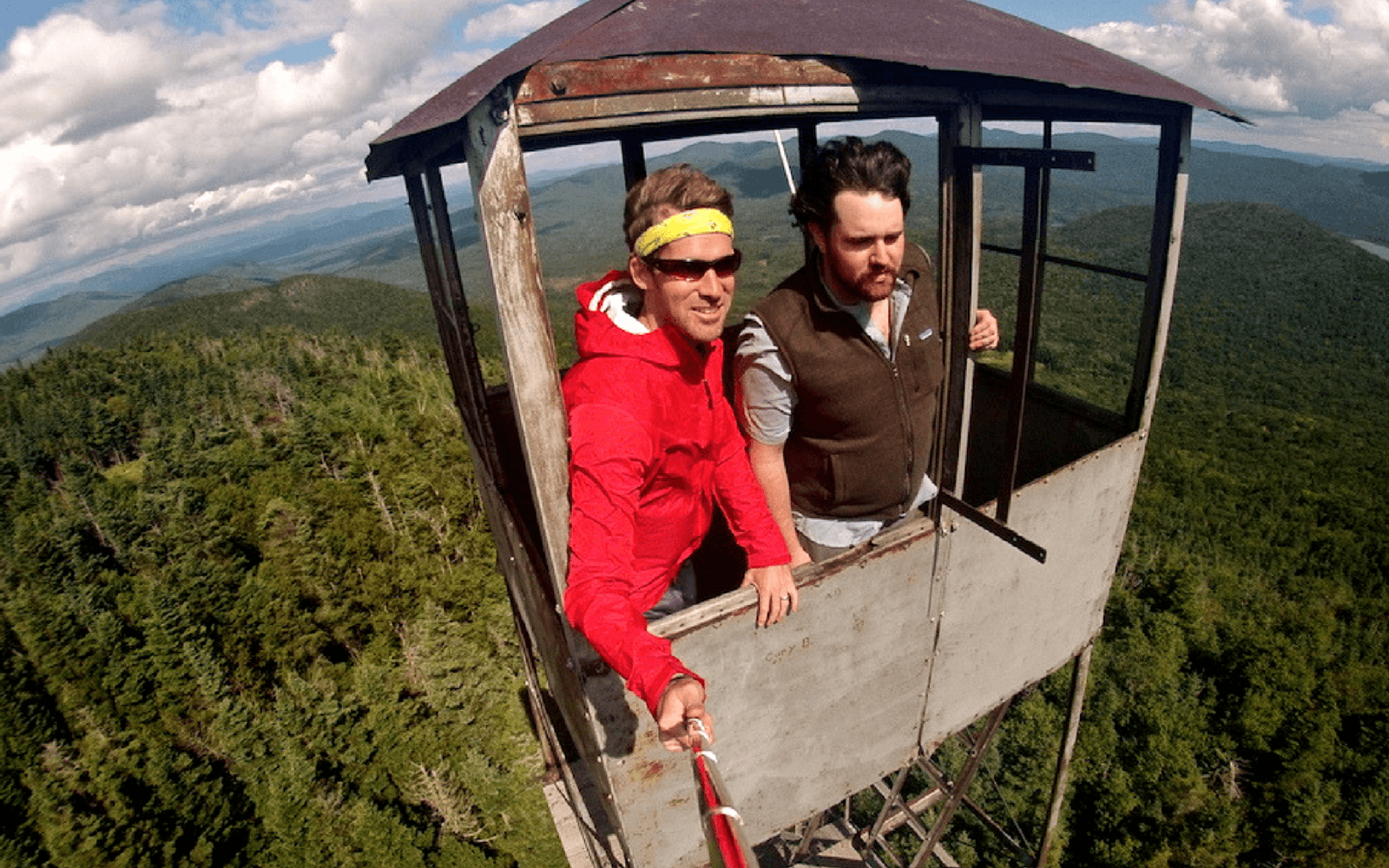 In 1916 the Wakely Mountain fire tower was rebuilt to be the highest in the Adirondacks, and as far as we know, this still holds true. The views from the tower are expansive and well worth the family-friendly hike up! For an inside look at one of our own trips up Wakely, you can check out our post here. 
Trail Stats:
Distance: 6.4 miles round-trip
Elevation: 3,744 ft
Ascent: 1,636 ft
The trail begins easily enough on what appears to be an old logging road and follows this road along for the first 2 miles. Before the trail enters the woods, you will come to a small beaver pond on your left – there is a short trail spurring off of the main trail which is worth the minute of added time – you might even spot a moose! Over the next 1.1 miles, the vast majority of the ascent will occur, going up nearly 1,200 feet. While there are some switchbacks on this section, be prepared for the climb! The summit area has an old cabin and even a nice picnic table on a grassy area, although it is wooded so you will have to climb the fire tower to see the 360-degree view.
Also, be sure to visit our Adirondack Fire Towers page if you're looking for more details and a full list of the towers. There's also information about the Adirondack Fire Tower Challenge if you're looking for a new hiking challenge to take on. 
Trailhead:
If you are to begin in the village of Indian Lake, you will head two miles west on Route 28, turning left on Cedar River Road. Follow this road for another twelve miles until you reach the trailhead on the right. While it is in good driving condition, be prepared for the road to change from paved to dirt after eight miles.
---