Finger Lakes Adventure Pairings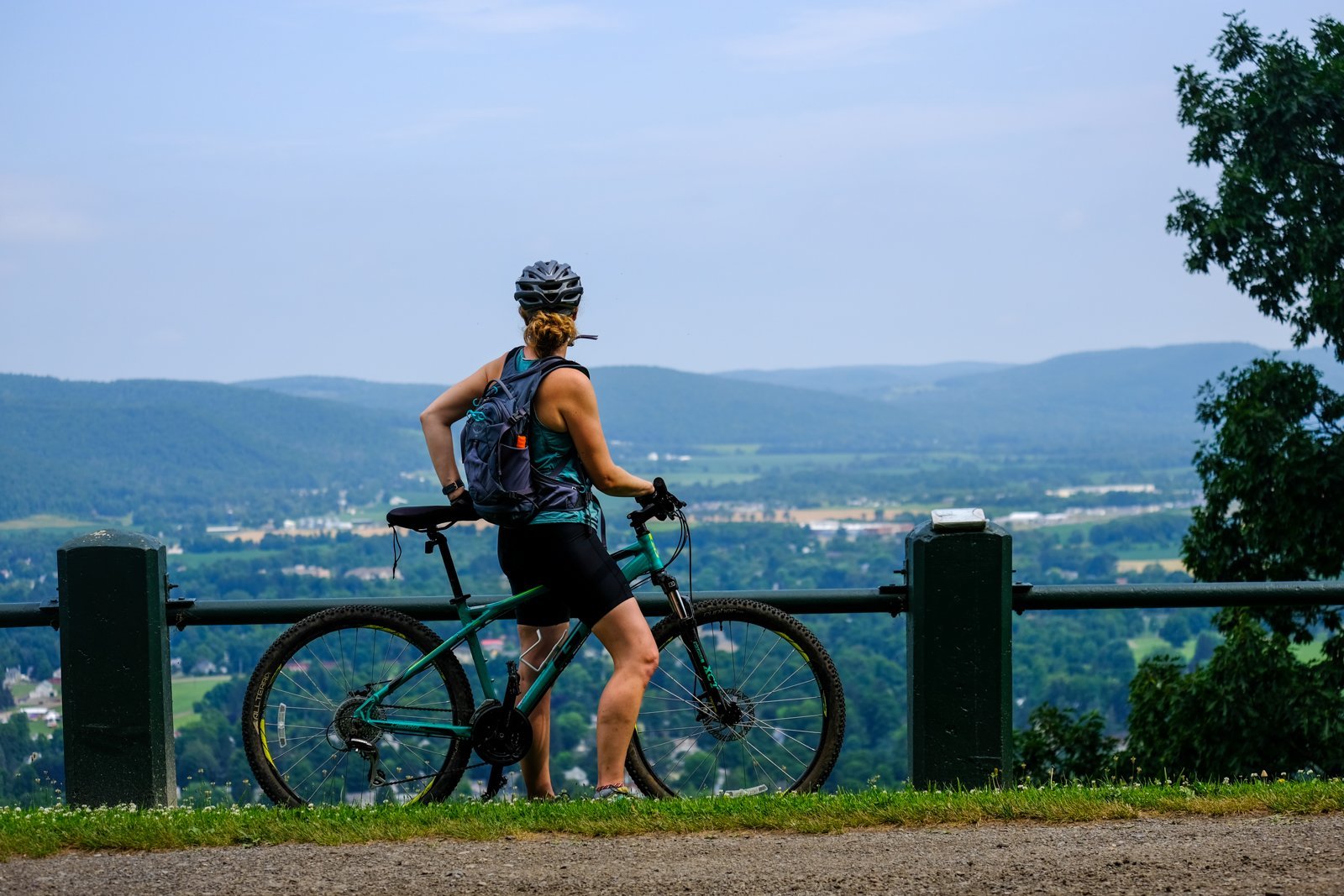 Keuka Lake, unique among the Finger Lakes because of its "crooked" Y shape, is enjoyed by outdoor enthusiasts and surrounded by craft breweries, wineries, and distilleries.  With the villages of Penn Yan and Branchport at the northern end of the lake and Hammondsport at the southern end, the area bordering the lake is a mix of quaint communities, the homes of lake lovers, Keuka College, a State Park, and several camps including YMCA Camp Cory and Camp Good Days and Special Times.  With such diversity along the shoreline, the lake offers endless opportunities for adventurers of all types.
Evan and I, along with our friends Kristen and Jake, took a day trip down to Keuka Lake to explore just a small portion of the activities found in the area.  Adventure Pairings, a fun expression for combinations of outdoor adventures and craft beverage tastings, are made easy around Keuka Lake. With ample outdoor activities and over 30 breweries, cideries, and distillers that are part of the Craft Your Adventure Trail in the region, it made picking a few breweries to explore after our adventures a breeze.
Our first stop of the day was at Mossy Bank Park in Bath, just outside of Hammondsport, to check out some bike trails.  Knowing the day was going to get hot quick, we met up with our trail guide, Turbo, bright and early. Turbo is a local expert on the mountain biking trail system at Mossy Banks and he actually helped create some of the new trail network.  While we were there primarily to bike, the park has playgrounds, reservable pavilions, hiking trails and a beautiful overlook of Bath and the Cohocton River.
Once we were geared up with our helmets, bug spray (important), and bike shorts (very important!), Turbo sped through the trails with all of us on his tail.  Though, in all honesty, Evan was the only one really keeping up with him - the rest of us are more of what we could call "newbie" mountain bikers so the twists and turns and ups and downs of the trail certainly challenged us.  During a stop at the overlook, Turbo told us how the owner of Wheels Unlimited in Bath has been an integral force behind the development of mountain bike trails through the park. In August they held the 1st Annual Hills on Fire Mountain Bike Race through the park.
After exploring the trails and getting a good sweat worked up, Turbo took off into the woods to do a few more loops and the rest of us hopped back in our cars to head to the Keuka Outlet Trail to scope out some waterfalls.  Keuka Lake flows into Seneca Lake through the Keuka Lake Outlet, and alongside the water runs seven miles of wooded trail built on the old bed of the Fall Brook Railroad.  Getting a chance to cool off during the ride up toward Penn Yan, we arrived at the parking area, packed up some snacks, and set out on the trail.  Making our way toward Seneca Mill Falls, the trail was lined with sun-ripened black raspberries (delicious!) and tall shade trees which were much appreciated in the heat. Next to the beautiful waterfall is an abandoned mill site with deteriorating stone walls and arches that still have their keystones in place.  
Heading west along the trail, we made our way to Cascade Falls.  Surrounded by buildings remnant of another time, the second set of natural cascades contrasted completely to the man-made buildings and was a beautiful scene. 
Even though the temperature continued to rise throughout the day, lucky for us, our next activity took us to Champlin Beach Park for a jet ski outing!  At the southern end of the lake in Hammondsport, Champlin Beach Park is a popular summer spot for swimming and having a picnic.  The park is also the home to Keuka Watersports, where there are kayak, paddleboard, and jet ski rentals available.
While Jake and Kristen had driven jet skis before, Evan and I got a quick tutorial on operation (including a "sink it and you own a jet ski" warning), and then we were off!  It was so nice to be flying around on the water - the wind in our face and water spray cooling us right off. An exhilarating hour went by before any of us were ready to be off the water.    
After our day full of activities, we were excited to change out of our bathing suits and begin the second part of our adventure - exploring a couple of the local breweries!  First stop was The Brewery of Broken Dreams - a New York State Farm Brewery located in a charming and historic building apparently over 120 years old. As a farm brewery on the Craft Your Adventure Beverage Trail, the Brewery of Broken Dreams works closely with their neighbors to use locally grown ingredients for flavor inspiration.  We tasted a few of the beers with two of our favorites being The Crying Loon - an English style ale that was crisp and refreshing after a day in the hot sun - and the Floating Leaf - a porter with delicious notes of dark chocolate and coffee.
Next up was Steuben Brewing Company, another NYS Farm Brewery that is family operated and brewer owned.  With stunning views of Keuka Lake from their property, particularly from their deck, Steuben Brewing has an incredible ambiance.  Family-style picnic tables invite strangers to become friends while enjoying a flight of beer and live music. The night we were there, the very talented Jackson Cavalier was livening up the atmosphere, providing visitors with entertainment. 
The Coco's Cafe Food Truck was also on-site serving up some delicious meals - we were all beyond ready for dinner at this point, so we happily ordered some burgers and quesadillas to go along with our beers. We tried a few different brews including the Vacation Ale, 60:40 Sterling: Tardif De Bourgogne, and the Local Liquid Pedersen Valley IPA.  The Local Liquid series of beers are unique in that they are made using 100% NYS ingredients that embrace the variation provided by each growing season. To top off our time at Steuben Brewing Company, we played a round or two of corn hole and admired a beautiful sunset from the top of the hillside where the brewery is perched.
 Our final stop of the night was the Crooked Lake Ice Cream Company, a cute and quaint ice cream parlor located right on the town green.  From toasted coconut to classic chocolate, we all had our ice cream nightcaps in a place that exudes charm - modern meets classic 50s diner with an overarching motorcycle theme inspired by motorcycle and aviation pioneer Glenn Curtiss. 
As the day finally caught up to us and we found ourselves yawning out of exhaustion of the best kind (a day full of adventure!), we ended the evening at the Best Western just around the corner from the town green Hammondsport. With inviting rooms and fire pits outside with Adirondack chairs, the hotel was a really nice place to wind down after a fun-filled day.
We visited the Southern Finger Lakes as part of a paid content creation project. Special thanks to Corning and the Southern Finger Lakes for hosting us on this adventure. As always, all opinions are our own.
---