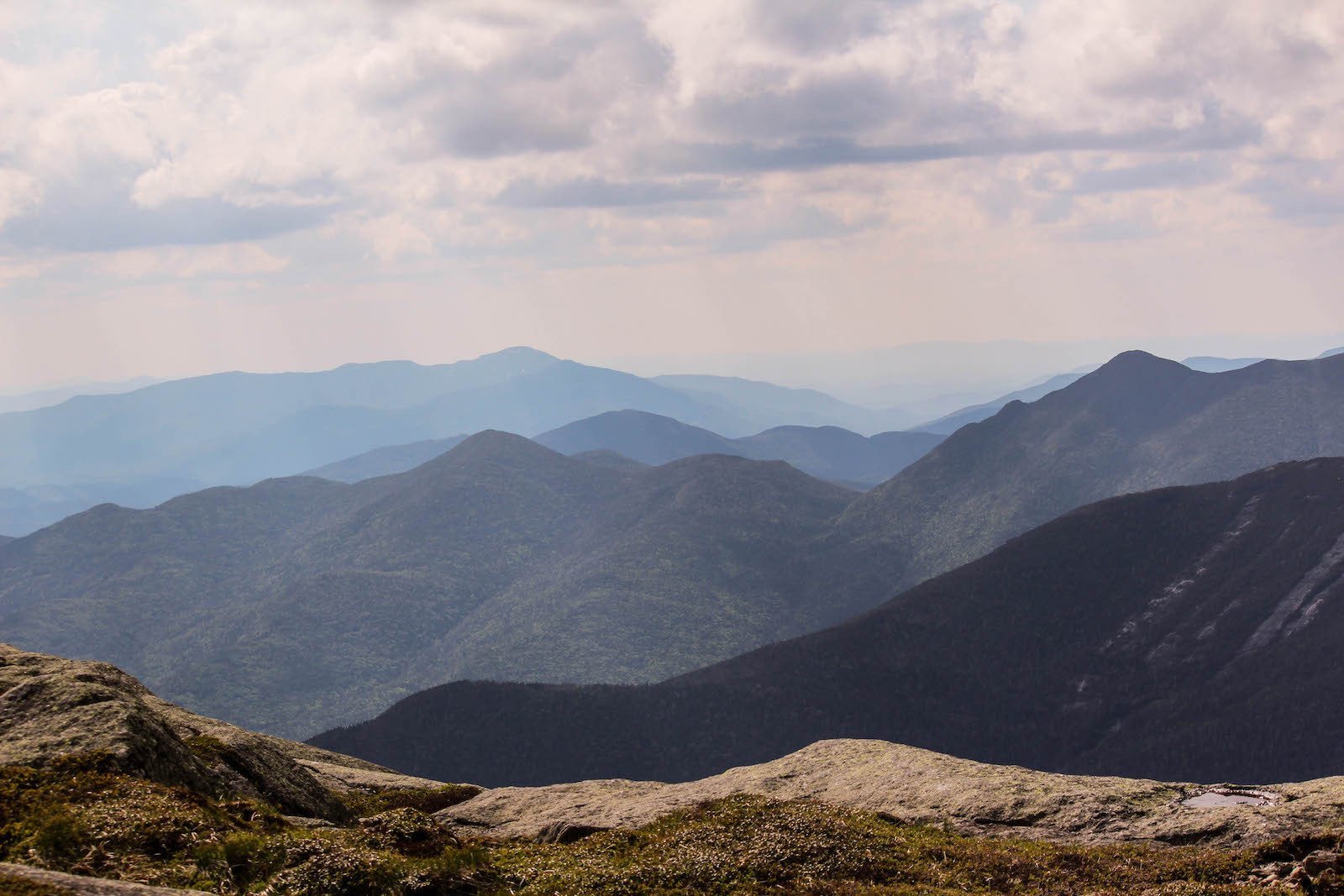 I remember being really young the first time our car pulled up to our little family cabin tucked back into the woods on Raquette Lake. This was the first time I smelled the pine in the Adirondacks and like many people, I was hooked on that "fresh air" feeling. I spent summers at the cabin swimming off the dock, learning to paddle a canoe, hiking small mountains, and fishing for anything that would bite. Over the years, my passion for the outdoors evolved to hunting, climbing high peaks, and paddling kayaks (preferably, very far from roads and houses). Like many people with these hobbies, most of the books I've read over the years are about lessons learned in nature, hunting stories and hiking mishaps. Strangely enough, I've found that a common storyteller for all of these themes is our 26th President of the United States. Did you know Teddy Roosevelt also had a special place in his heart for the Adirondacks? In fact, his hike up Mount Marcy turned out to be one of the most memorable days of his life. Here's a little recap of how an assassination, Mount Marcy, and an Adirondack family vacation all came to fit together in September 1901.
On September 6, 1901, President William McKinley was shot during a meet and greet in Buffalo, NY. During this time, Vice President Theodore Roosevelt was meeting with some members of the Vermont Fish & Game League near Lake Champlain. When he heard the news, Teddy immediately left to visit the injured President. Since it was fairly unsafe to have both the President and Vice President in Buffalo during the now aggressive anarchist movement, Teddy left once he was told the President was looking to make a full recovery. The Roosevelt family was vacationing in what is now Newcomb, so he took the train up to North Creek and settled in for some time away from the chaos.
On September 12, Teddy set off to climb all 5,344 feet of highest peak in New York: Mount Marcy. I've done this climb myself and it's a rigorous, full day of hiking. Now, climbing Marcy today isn't like climbing Marcy as the Vice President did in 1901, but it does have some similarities. First, I didn't have the luxury of climbing with a handful of guides like Teddy, but we did share some muddy, ever changing Adirondack weather-- you've been there, I know. Teddy and his team bushwhacked for 21 miles to and from the Tahawus Club to complete their expedition. My trip up Marcy was about 15 miles of well-managed trails and we didn't get to enjoy the Tahawus Club…unfortunately. We did, however, get to enjoy Marcy Dam (while it was still around) and the beautiful loop around Lake Colden.
Lake Tear of the Clouds
In the middle of Teddy's climb, a man named Harrison Hall tracked down Teddy and his team to deliver an important telegram at Lake Tear of the Clouds. This telegram informed the Vice President that McKinley had taken a turn for the worse. The team trekked down the mountain and returned to the Tahawus Club. Unfortunately, the weather wasn't cooperating and Teddy was urged to wait out the storm. Not wanting to wait for weather, he ordered a horse and buggy and rode 35 miles to North Creek's train station, which took all night and called for several wagon changes. Once there, Teddy learned that McKinley had passed away. Devastated, Teddy immediately took the train straight to Buffalo to pay his respects to McKinley and his widow, Ida. When he finished, he went to the Wilcox Mansion for his tiny inauguration in their library. Because it was so quick, there weren't even photos taken of the 26th President as he was sworn in. It's a funny comparison because today, you can't do anything without it being documented all over social media, whether it's political or even just a hike in the woods.
I firmly believe that one of the best parts about the Adirondacks is how it feels timeless. Sitting atop Marcy and knowing that someone else one hundred years earlier was seeing the same view is a strange and comforting feeling. However, when I hiked down from Marcy, I wasn't declared President of the United States, like Teddy Roosevelt was, but hey, there's always next time.
---
Thanks to PureADK Pioneer, Kevin Owens, for contributing this story in Adirondack history. Kevin enjoys the great outdoors and is often found fishing, paddling, and hiking in his free time. You can also find him on Instagram: @kcaseyowens
---