Climbing w/ Tom - Rogers Rock Slab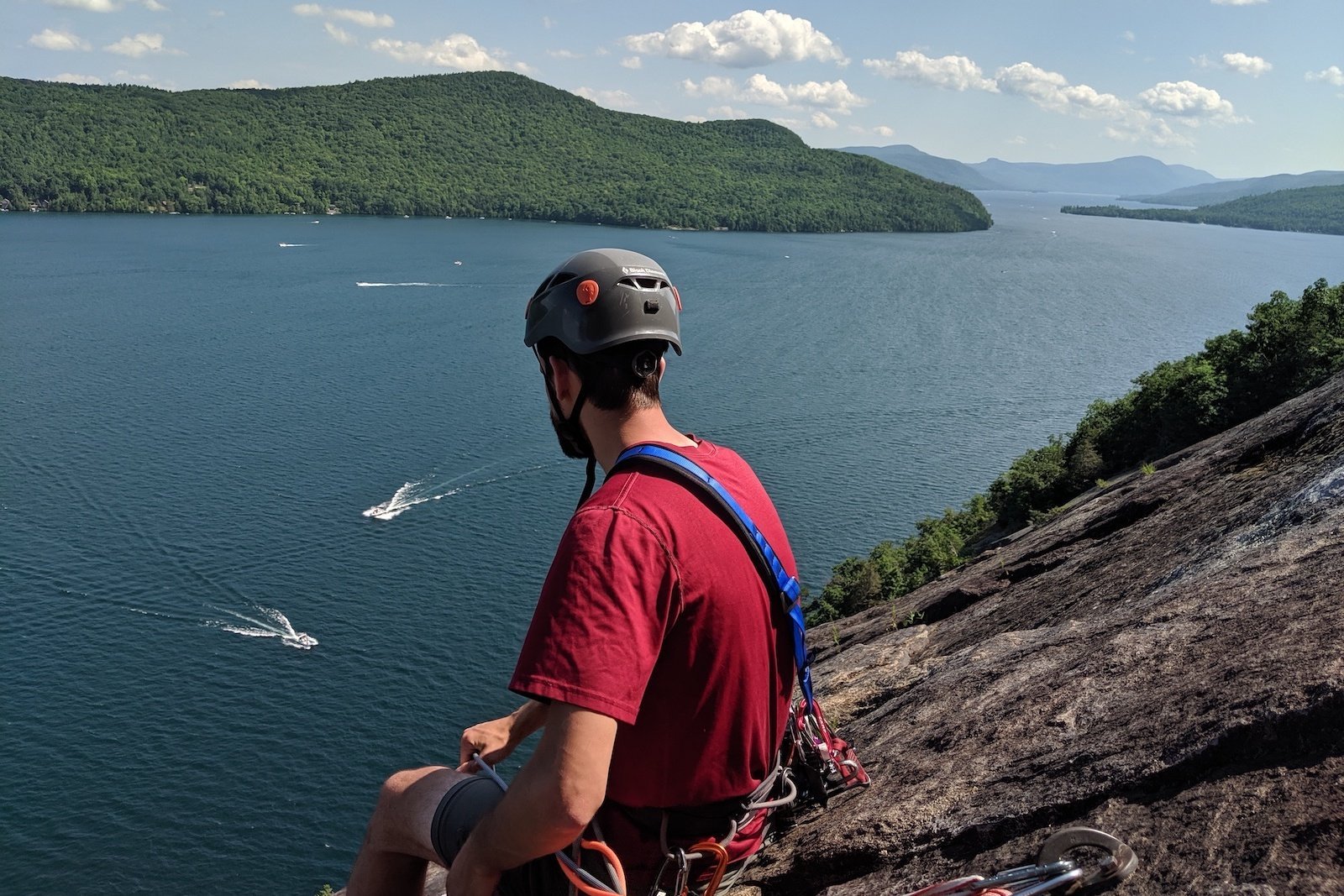 Little Finger in Lake George is a 600ft 3 pitch 5.5 climb on Rogers Rock slab. I first found the route by doing some searching on Mountain Project (a rock climbing resource). I was looking to find an easy multi-pitch climb in the Adirondacks, one that gets you high off the ground without much technical climbing. 
It's such an admired climb for a few reasons. One of the reasons is the adventure of getting to the climb. You have to take a boat to the base of the slab of rock, as there is no hike to the base. So we rented a canoe from Rogers Rock Campground, packed all of our climbing gear, and paddled over. Rogers Rock Campground is the closest point to put a boat in and is about 1 mile from the climb. Another reason is that there is a crack all the way up the climb. This is a climb without fixed bolts on the way up, so you have to place pieces of rock climbing gear while you climb to protect a fall. A crack all the way up allows you to protect very well. Lastly, the view is unbelievable for the whole entire climb.
Key Gear Needed:
A Boat (we rented from Rogers Rock Campground)

(2) 60m ropes (for the repel)
(1) set of nuts
Double Cams of .3-1
8-10 alpine draws
Anchor gear
Helmets
---
TOM SBLENDORIO - Tom resides in New Hartford, NY with his girlfriend and pug. He's an avid rock climber and cyclist. 

---