Winter Cabin Weekend at Camp Gorham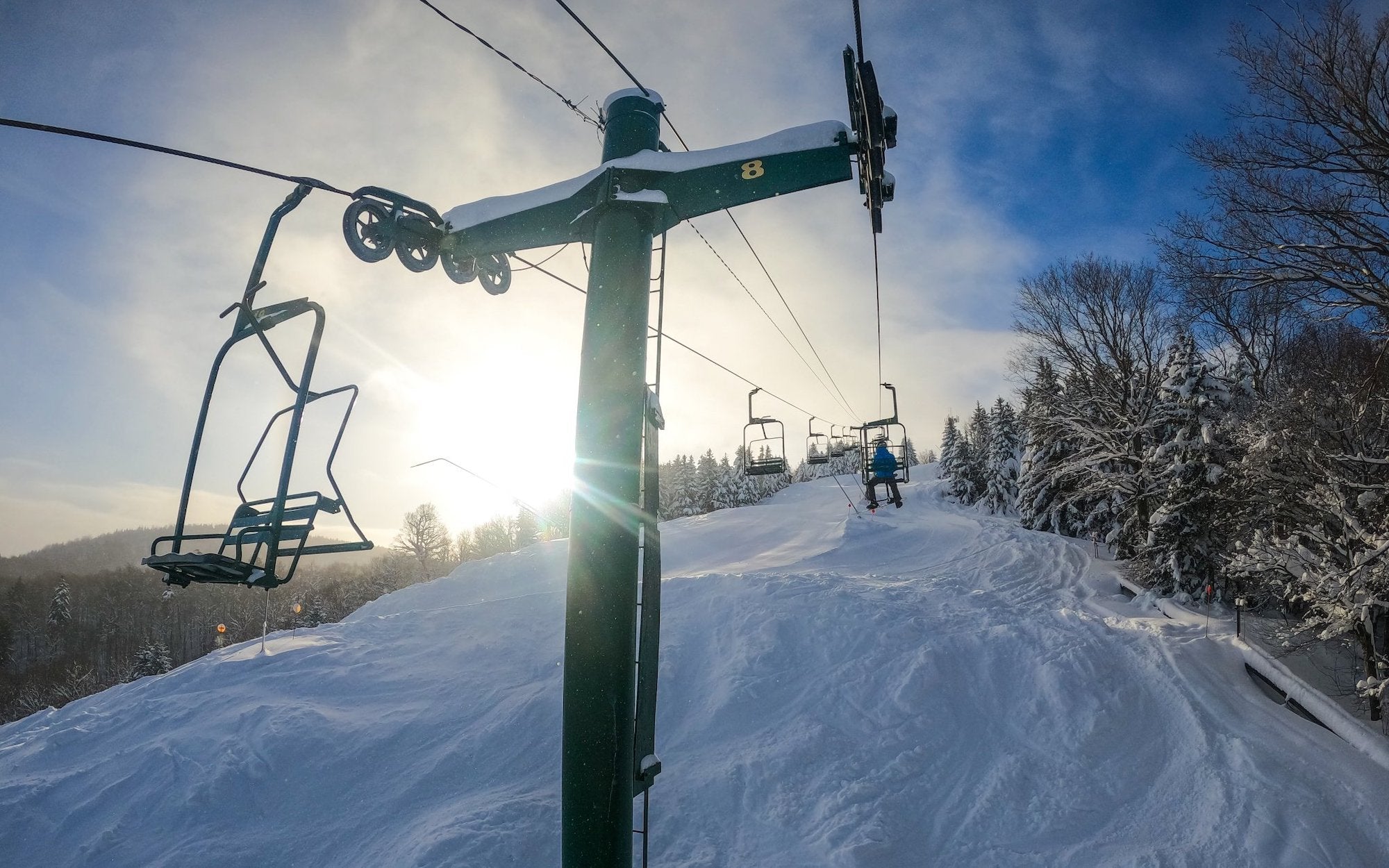 With limited travel and social interaction being the responsible thing this winter, we set out to explore more places within the Adirondack Park. Luckily, we found a last minute weekend rental at a cabin with Camp Gorham, offered through their Winter Program.
Camp Gorham is a YMCA Camp run by the Y of Greater Rochester situated a short drive up Big Moose Road out of Eagle Bay. With 1500 acres, it usually hosts boys and girls summer camps offering anything from water skiing, to archery, to horseback riding. In winter, they offer a few winterized cabins that can be a great base camp for many snowmobilers and other winter activities.
A late Friday night arrival found us calling in our go-to pizza order at Screamen Eagle in Inlet, NY.  We unpacked skis and snowshoes, relaxed by the roaring wood stove and planned our Saturday's adventures.
Half of the group got up early the next day to take advantage of the fresh powder at McCauley Mountain. With lessened capacities and cold temperatures, the lift lines stayed short and the runs and glades were in great shape.
The rest of the group enjoyed some coffee and planned a hike using the Old Forge Area map created by Green Goat Maps. We decided to take advantage of the snowshoe and cross-country ski trails connected to Camp Gorham. This hike began on the Dart Lake trail, which you can complete as a loop around the lake. We decided to connect to the Rondaxe trail at the southwest end of Dart Lake to keep from too much elevation gain. A daytime high temperature of around 5 degrees kept our hike to around 4 miles round trip, only coming across a few snowmobilers leaving Camp Gorham on the trail. The cold temperatures, bright sunshine and recent snowfall made for a beautiful morning hike.
A brief lunch and time and to thaw out in the cabin had us all craving a hot beverage from our favorite local coffee shop. We spent the afternoon driving into Old Forge to grab a treat from Blue Line Coffee House. Saturday evening brought the group back together for a family style meal of pasta and salad by the wood stove. We shared stories from our day and played games at the large dining table.
Our final morning gave us below zero temperatures, but a picturesque sunrise off the front porch of the cabin right over Dart Lake.
While some headed home to prepare for the week ahead, others drove the short distance from Camp Gorham to Stillwater Mountain to make the snowy climb to the fire tower.
---