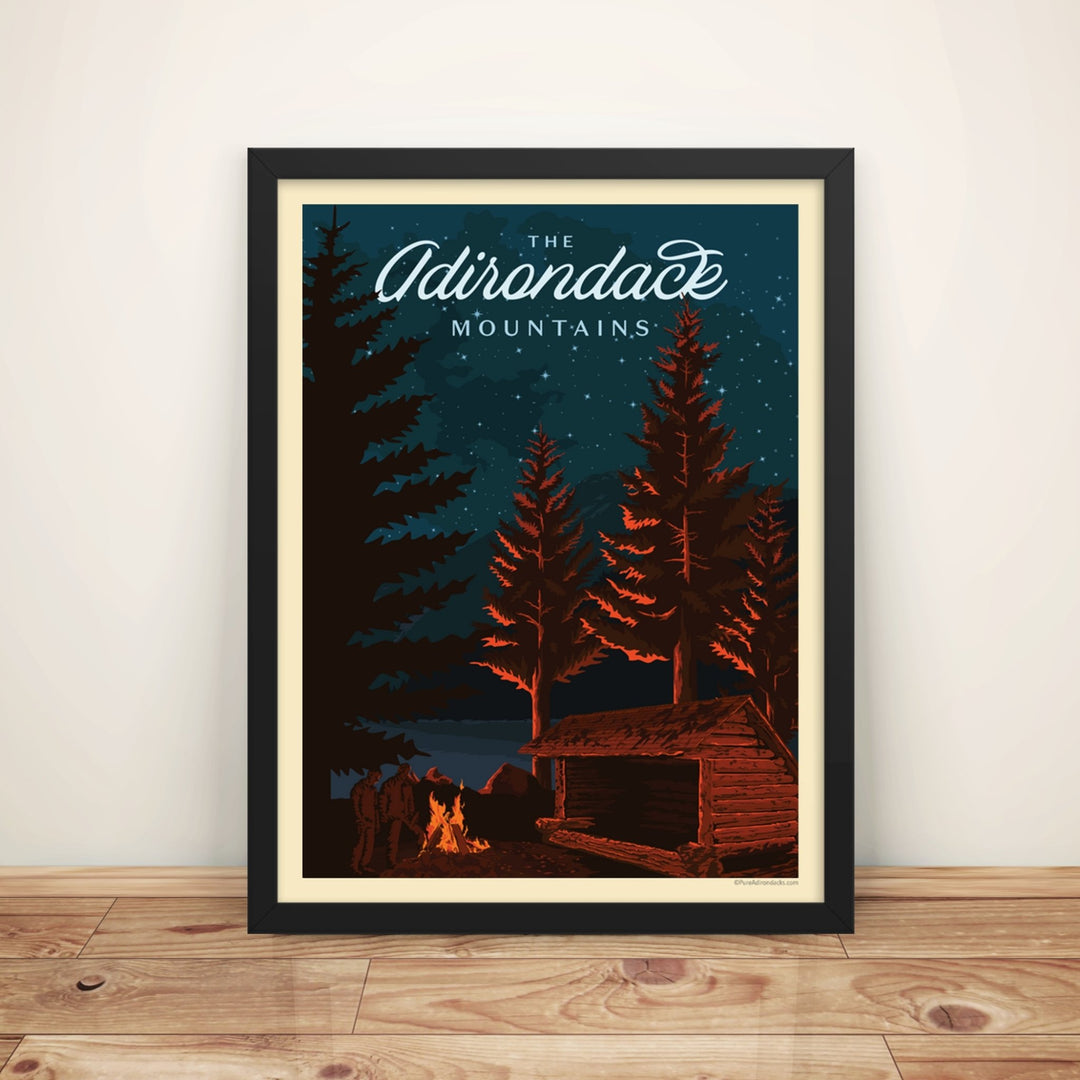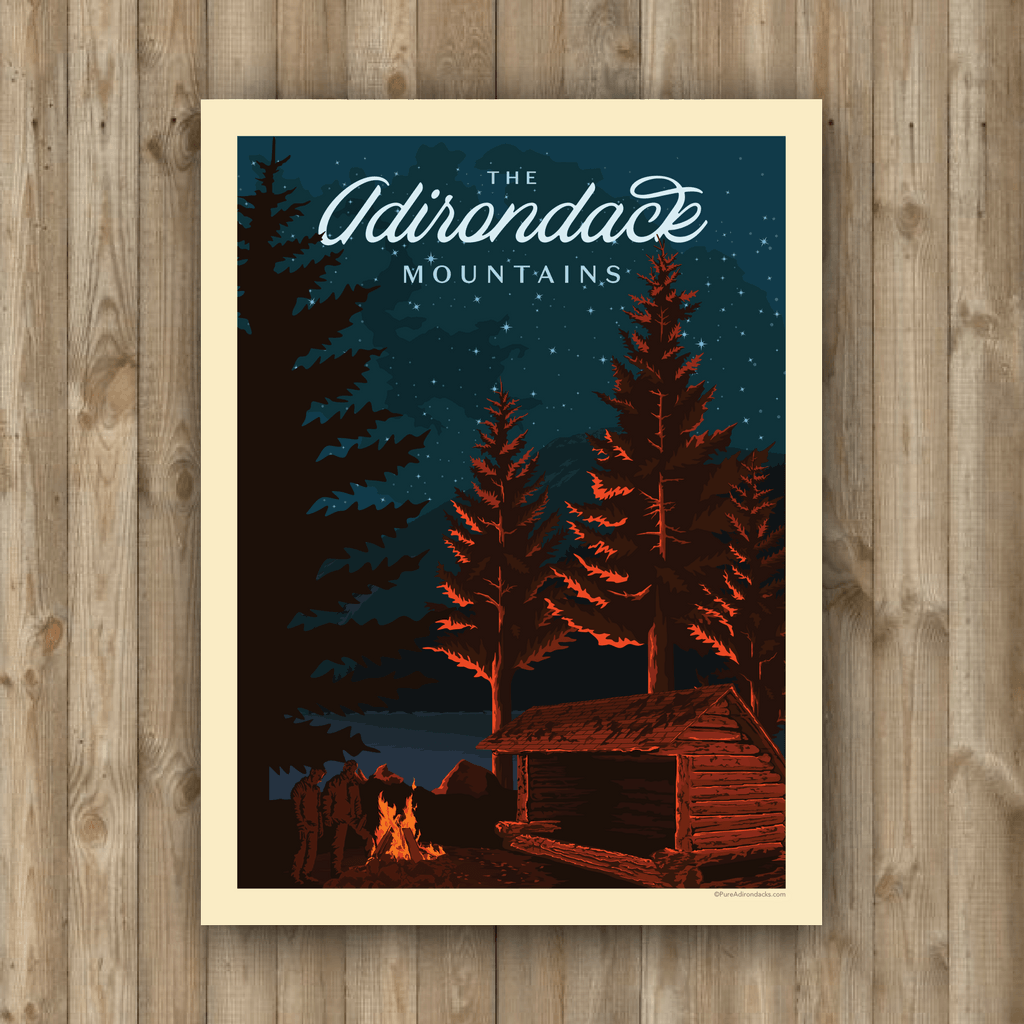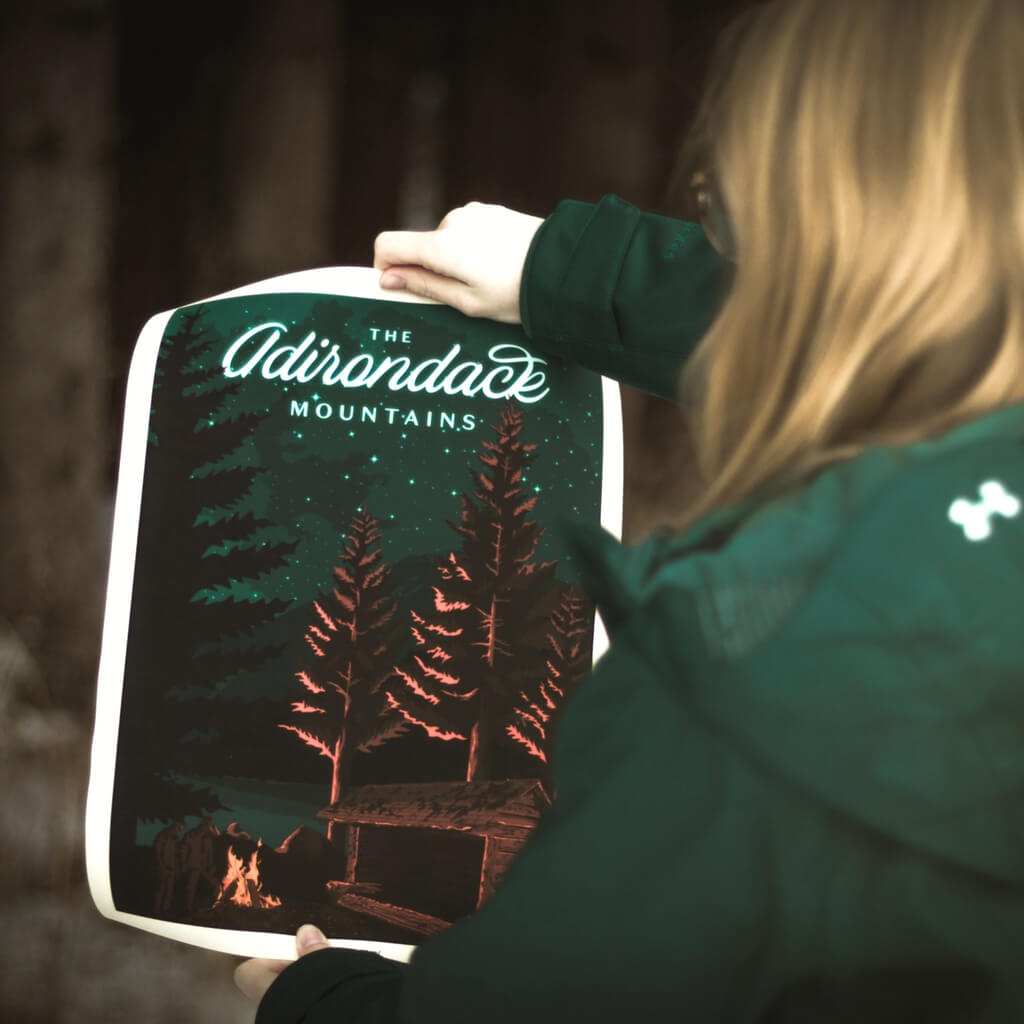 Beautiful Framed Poster
Absolutely love this. I can't wait to hang it in our cabin in Blue Mountain Lake. Perfect addition!
Memories
I'm pretty certain this depicts Beaver Point Lean-to on Lake Colden (before they moved it). One of the prettiest views in the High Peaks. Wish it was still there!
Thanks, Dave! The Beaver Point Lean-To definitely was inspiration for this design, but not intended to be a representation of that exact spot.
Bought it for my grandparents and they loved it! Picture was great quality.
I love it
Great quality, love the colors and design.
Warm and cozy
Great vintage look that has a warm cozy feel with the way lighting of the picture has a glow.