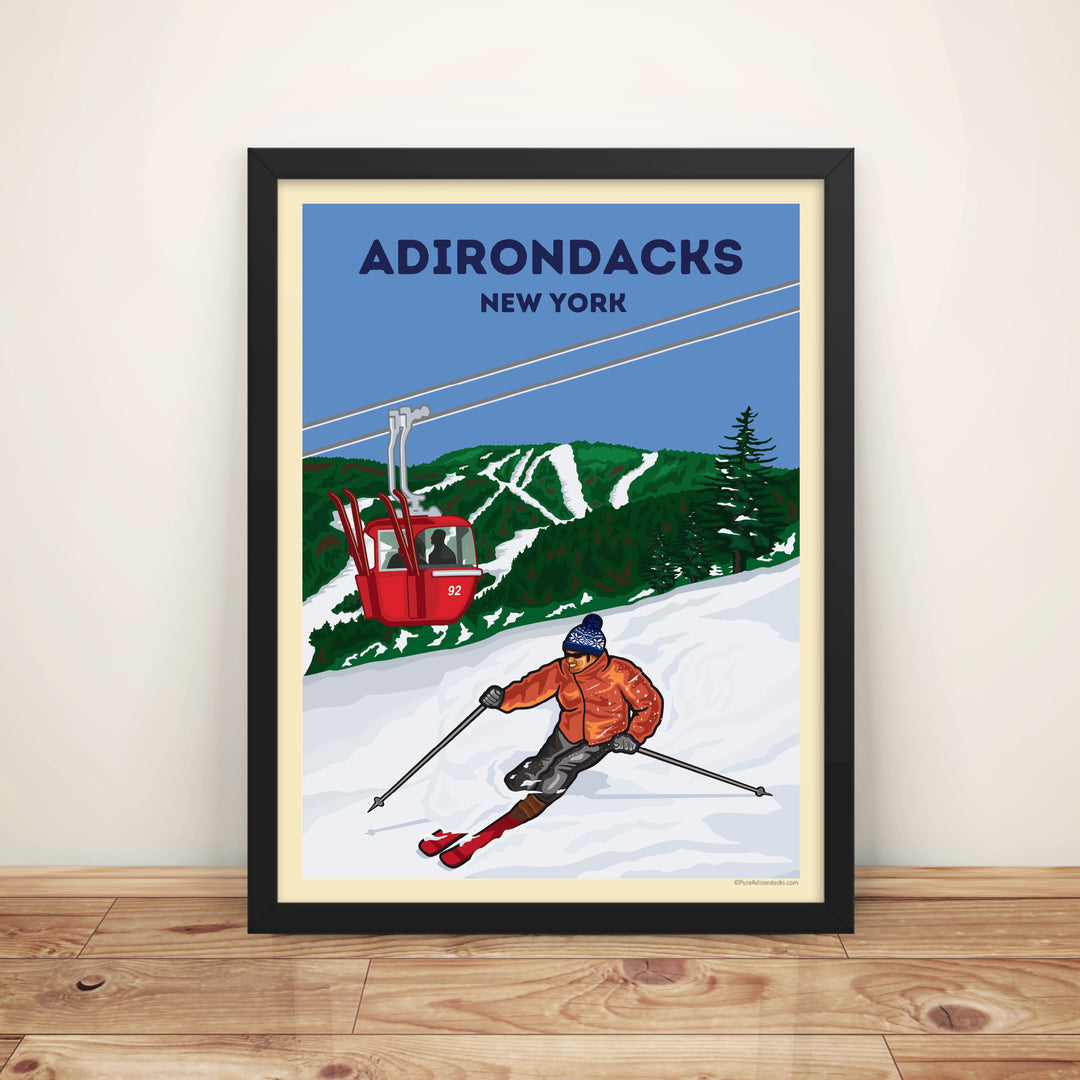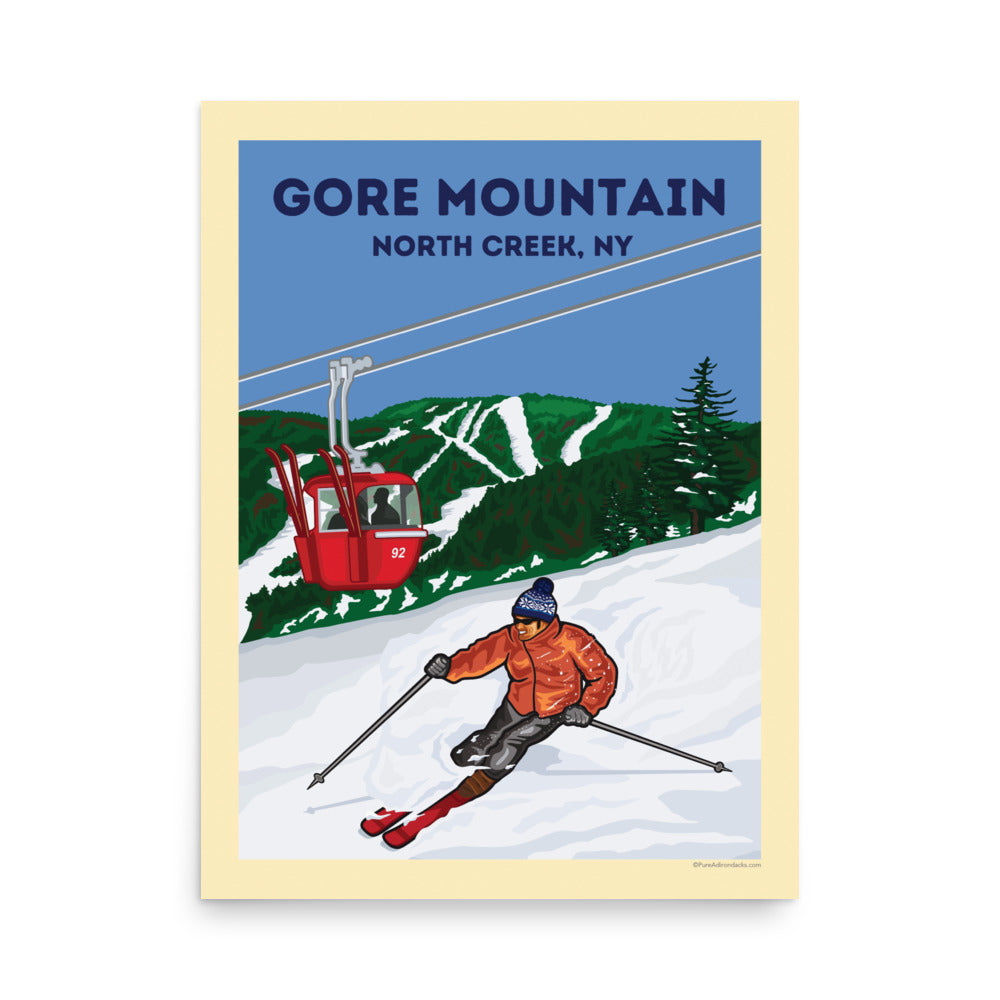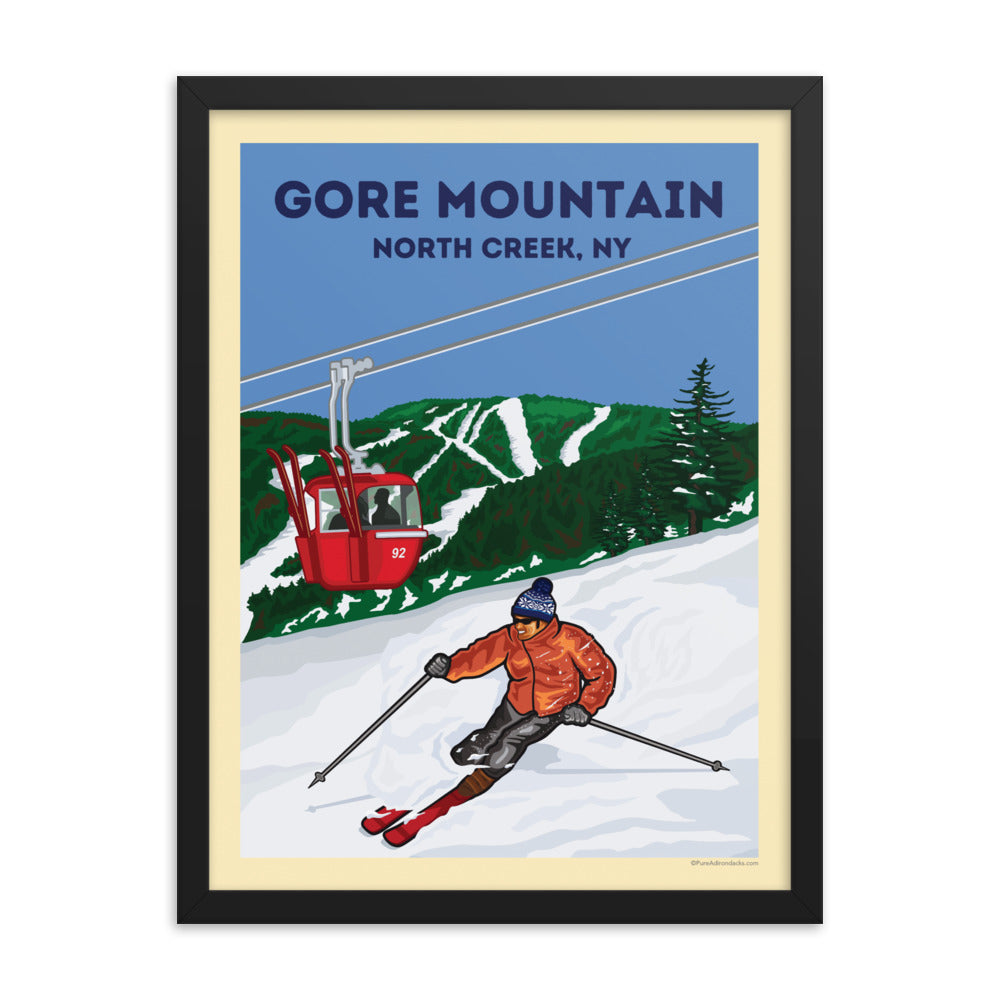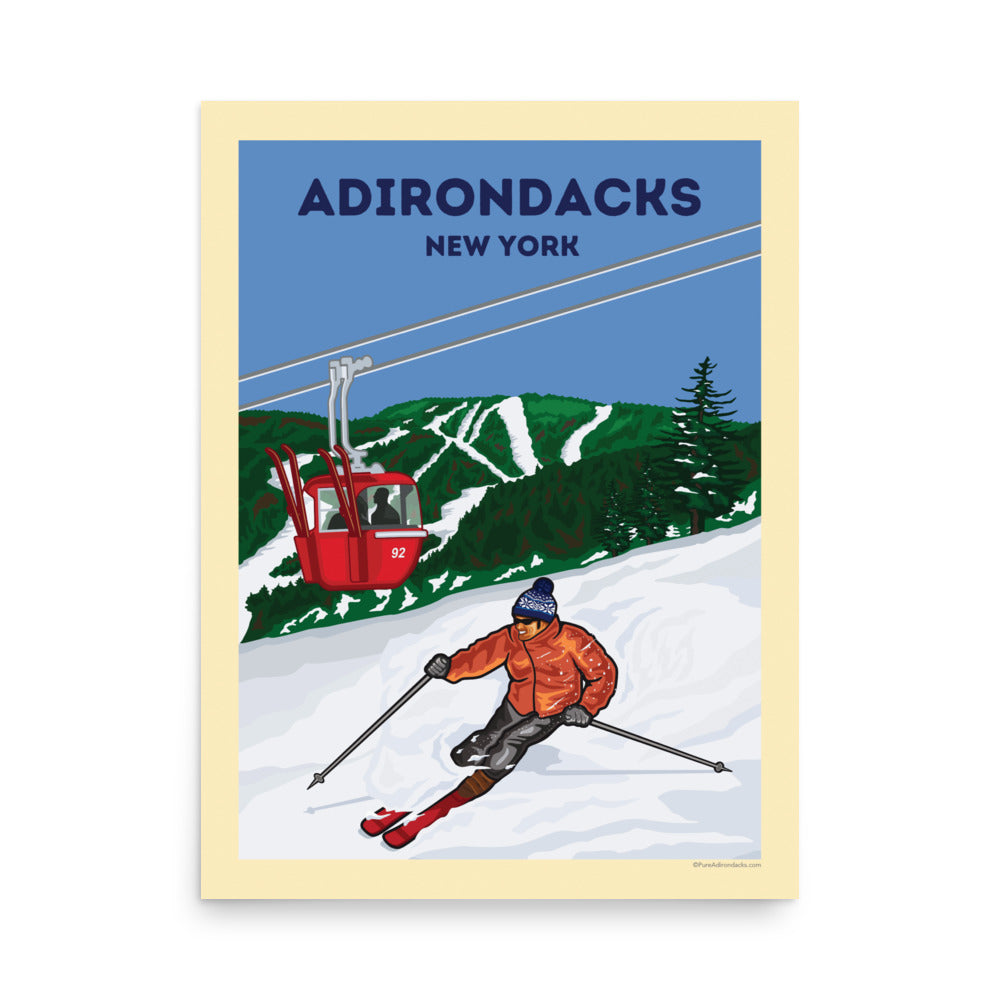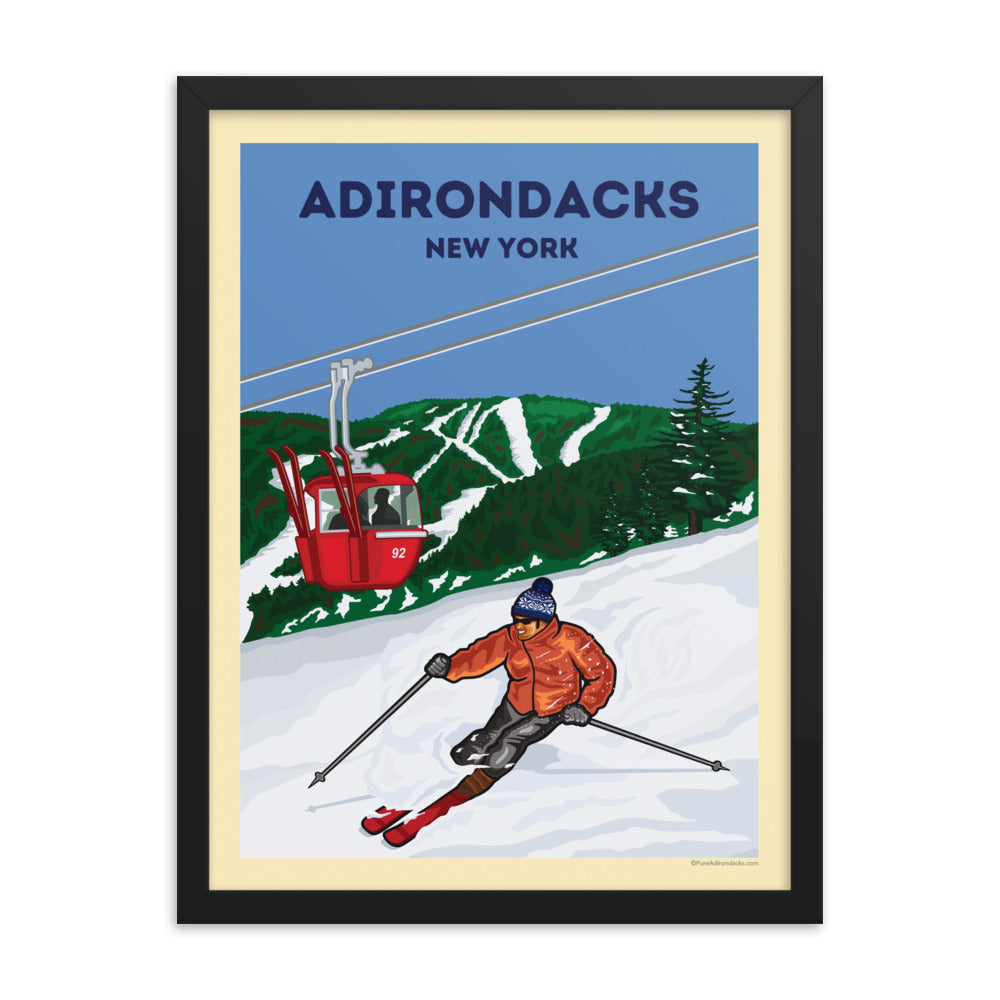 A Birchbark Frame makers view / analysis
I have framed the Antique Gore Mountain poster several times. Each time the clients are very pleased and I have had clients see the framed poster and then want one of their own. It is a very popular and requested image.
More Gore
This poster is exactly as described and pictured in the photo. We purchased it for a friend's birthday gift and put it in a wood frame my husband made. Everyone loved it!
Thanks, April! Glad to hear it made for a great bday gift.
Gore Mt Poster
Love this vintage ski poster of Gore Mountain from about the early 1970s or late 60s.
As one who rode the old red gondola cabins up Gore back in the 80s — and lived to tell about it — the artwork of this poster brings back those great memories.
Skiing in Gore today you can still see some of the towers that remain from where the gondola traversed to the summit, and the top gondola station has been converted into a warming hut with some memorabilia of the old mechanics.
Thanks for this great artistic addition to my home !
Glad to hear it, Brian! Thanks for dropping a note. I was actually just out skiing at Gore yesterday. Gorgeous day to be on the slopes. -Evan
Nice quality
Looks fantastic in a simple black frame!
Gore Mtn Vintage Poster
Love the print. Vibrant colors.