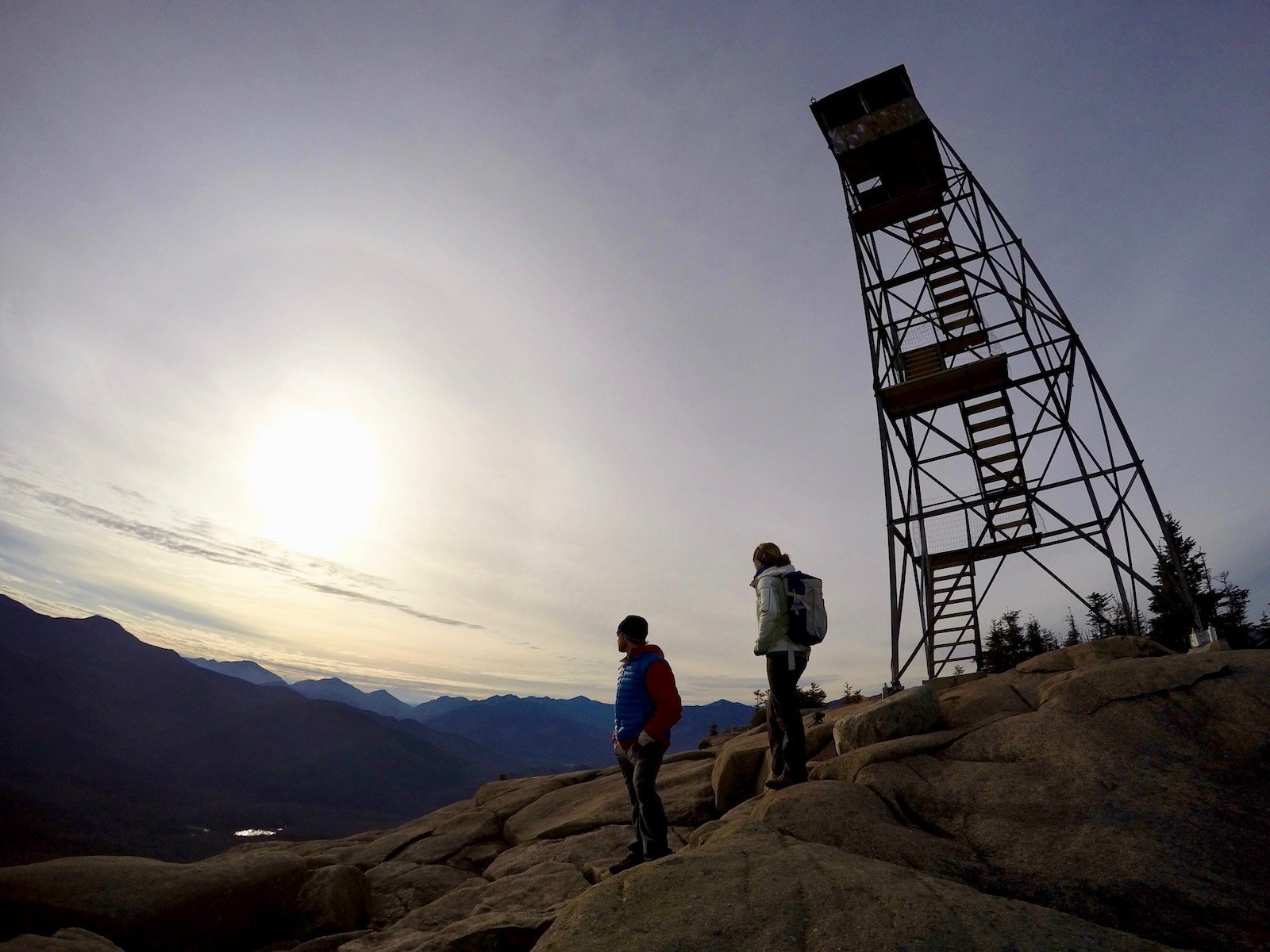 While the Hurricane Mountain Fire Tower was closed for a number of years, efforts to restore it in recent years paid off and as of September 2015, the tower is open to hikers! Lucky for us, because when the weather is nice, the view from the top is unforgettable. This peak is also part of the Lake Placid 9er Hiking Challenge if that's anything you're inspired to do.
Trail Stats:
Distance: 5.2 miles round-trip
Elevation: 3,694 ft
Ascent: 2,000 ft
The trail ascends somewhat steeply initially, and you'll quickly get your first viewpoint at 0.4 miles. After that, the trail becomes more gradual and traverses through a swampy area. After the swampy area, the trail begins climbing steeply again and continues this way until you break above the tree line near the summit. Not long before the summit, you will come to a viewpoint from where you can see the tower. You will continue along a short ways before the trail opens up to a rock face that you will hike across to reach the summit and fire tower. 
Also, be sure to visit our Adirondack Fire Towers page if you're looking for more details and a full list of the towers. There's also information about the Adirondack Fire Tower Challenge if you're looking for a new hiking challenge to take on. 
Trailhead:
📍Google Directions // Coming from Elizabethtown, you will follow 9N out of town towards Keene. In approximately 2 miles down 9N, you will come to Hurricane Mountain Lane on your right. Turn onto Hurricane Mountain Lane and follow it approximately 3.5 miles to the parking area and trailhead.
Reference Links:
---