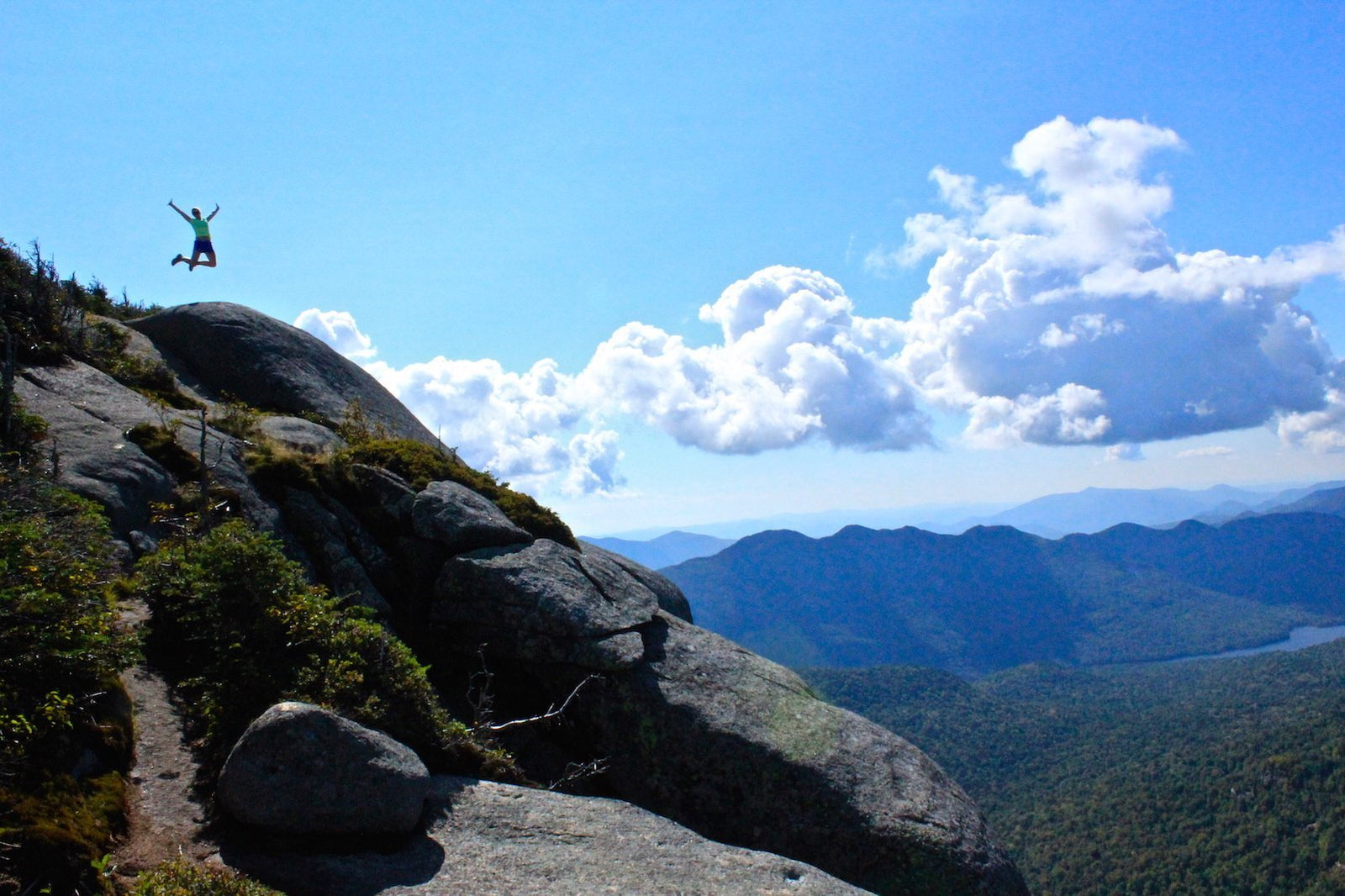 Normally climbed in conjunction with Basin, and sometimes Haystack as well, Saddleback is a beautiful peak to summit in the morning, as the first of the three in the group. If you plan in advance and want to split the climb up, you can reserve a spot to stay at Johns Brook Lodge, hiking the 3 miles to the lodge the day before, and beginning your hikes from there the following days of your stay.
Trail Stats
---
Distance: 13.4 miles round-trip from the Garden (if hiking only as far as Saddleback)
Elevation: 4,515 ft
Ascent: 2,200 ft from Johns Brook
Your hike will begin from the Garden, hiking 3.1 rolling miles towards Johns Brook Lodge. At 3 miles you will pass a campsite, taking a left at a junction shortly following the campsite. This left will lead you to the DEC Interior Outpost, at which point you will pick up the Orebed Brook trail. Follow this trail another 3.1 miles to Gothics Col, at which point you will reach the intersection with the Range Trail. Follow the range trail up the side of Saddleback, with great views of the slides on Gothics. The trail levels out briefly on the east summit of Saddleback, then dropping down into the "saddle" between the mountain's two peaks before ascending again another half mile to Saddleback's actual summit. After enjoying the view from Saddleback, you can continue on to Basin – check out our description of that hike here.
Trailhead
---
If you're driving into Keene Valley from Lake Placid, there is a DEC sign after the post office on the right, at Adirondack Street. Take this right; the road will turn into Johns Brook Lane and you follow it 1.5 miles until you reach the Garden Parking Lot. If the parking lot is full, you will have to park in Keene Valley and walk the 1.5 miles along the road or park before Keene Valley at Marcy Field (coming from Keene it will be on the right, shortly before you pass the Mountaineer) and take a shuttle from there to the Garden. You should do your research before coming because the shuttle schedule changes seasonally and as of 2016 only runs on weekends.
---