Winter 46 Journey | Jay Whitbourne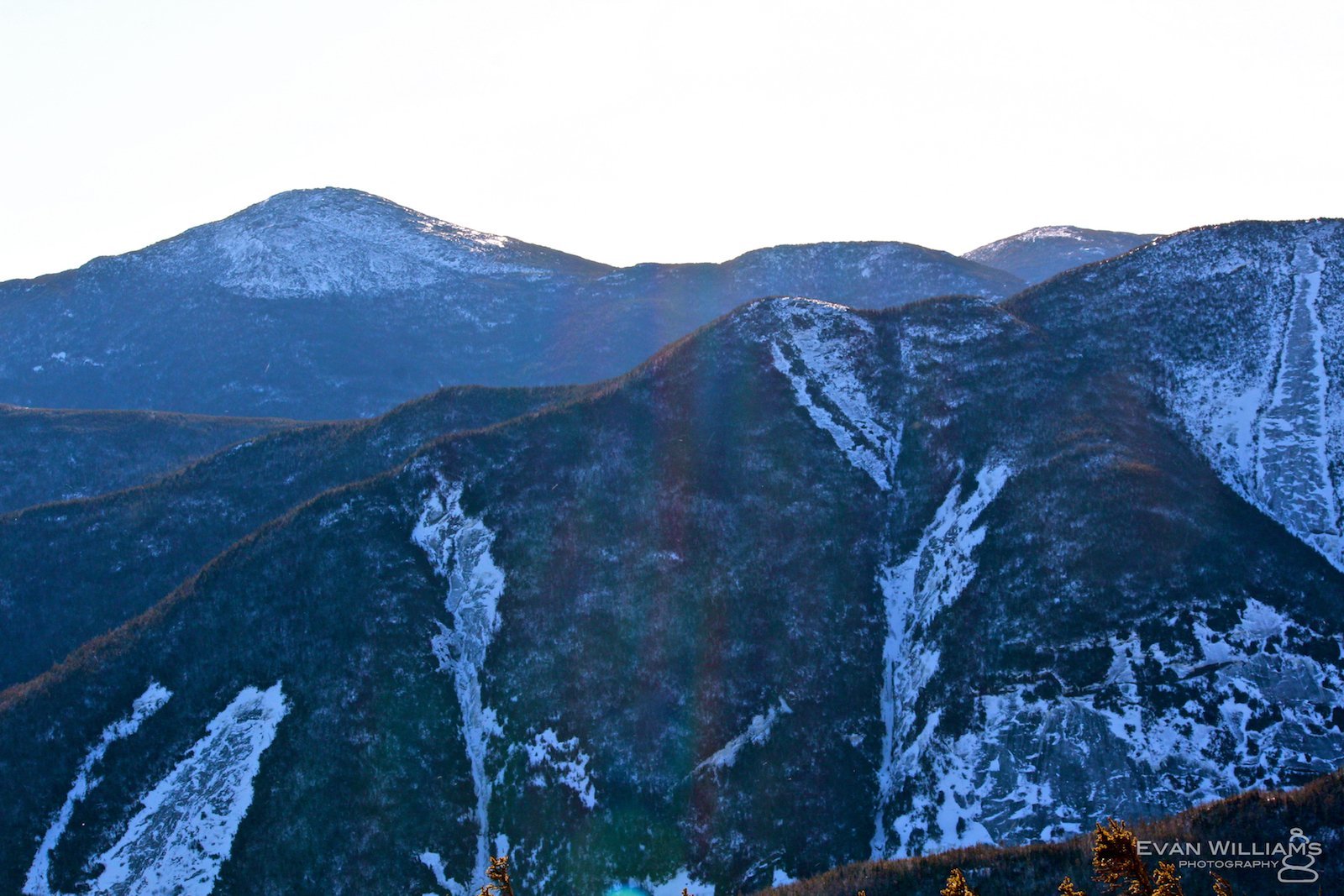 When Jay started his first round of the 46ers he was unaware of the winter round. He started climbing the 46ers in late fall and as winter arrived he had been hearing about people working on their winter rounds. At the time, he was very focused on finishing his overall round, and that winter he ended up climbing 23 winter peaks. Once he had finished his regular round, he needed a new goal and a winter round of the 46 seemed like just the challenge for him to take on next. 
After completing his Winter 46 this past February 2018, we reached out to Jay and asked him if he'd share some insight into his experience. Here are his responses:
What was your favorite day of winter hiking?
To me, any day in the woods is a good day. I have had my share of great days in the mountains, but for me, it's more about different moments on any given day that stand out. I have seen some of the most amazing cloud inversions during the winter and had some of the most surreal moments when the snow conditions are just right, the sky is clear, the wind is calm and the air isn't nipping at your skin. I can't say I have a favorite day precisely, but more of a series of great moments to remember.  
What was your most challenging day? Can you describe some moments of adversity?
Breaking out McNaughton in January of 2017 was one of the hardest days I have had in the mountains to date. It was draining physically and mentally. No one had been to the summit all winter and the snowpack was deep. My friend Sam and I are always looking for a way to push ourselves and on that day we got it. We made it a mile or so from the summit on our first try. I know it sounds close, but when you're in snow up to your chest and moving at ¼ mile an hour you have to know when to throw in the towel. We made the call to turn around and not even 30 minutes later we were making plans to come back 5 days later to finish what we had started. Our first attempt had taken 15:30 hours round trip, on a summer day that doesn't sound so bad. When you're out in -5 degrees to 10 degrees with 40-50 lb packs willing your way through knee to chest deep snow it is a grind, but my kind of grind. We went back the following weekend and tagged our summit, round trip was 16 hours. Our trail from the week before was still there, but nearly filled with fresh snow. I was so relieved to see that summit sign I actually kissed it, thankfully my lips did not freeze to old McNaughton.
What have you learned from this experience?
I have learned a lot about weather and conditions, and how to prepare for them and to not underestimate them. Most importantly, I have learned about my mental toughness, but to also not let it get in my way. The mountains will be there and sometimes it's just not your day.
Who joined you during your Winter 46 climbs? Did you meet new friends along the way?
I have a great group of friends that I have hiked with during the winter. I have met some great people along the way and realized most of us that are out there in the winter are all a special kind of crazy. I took my brother up his first two 46ers during the winter which was a great way to make Street and Nye actually fun. My friend Sam and I met during my regular round during the winter season. We have had shared a lot of cold, dark, and early winter starts since then.
What was the harshest weather you encountered?
On February 21, 2015 I set out to try tackle a section of the Great Range, from Basin to Lower Wolf Jaw. I started from the ADK Loj really early to try and get the long approach out of the way in the dark. It was -22F before the windchill that morning and the winds were sustained at 40-50 mph with gusts up to 60 mph. After breaking trail with two others up Basin in knee to waist deep snow, I knew my plans would change for the rest of the day.  I ended up being content with just managing to climb Basin and Saddleback that day. I was exhilarated by the weather, but also exhausted by it at the same time.
Did you have any wildlife encounters or sightings?
Mainly deer and some fishers.
Of your winter gear, what's your favorite gear item? (jacket, boots, snowshoes, gps, etc)
I am a gear junkie and I am constantly changing out gear to try something new. I will say my Patagonia Nano Puff has seen its fair share of winter peaks, along with some other cold weather trips and has never let me down. The few items I still use from my first winter are my Delorme GPS, Vasque Snowblime boots, Black Diamond trekking poles, Nano Puff and Atlas snowshoes.
What was your go-to trail snack?
Anything with caffeine. I used to be a big granola, jerky and candy guy, but changed my diet this year and it's been a work in progress since.
Your first winter high peak & the date?
Phelps on December 26, 2014
Your final winter high peak (#46) and the date?
Whiteface on February 24, 2018
What advice would you give to someone else that is interested in taking on the challenge of hiking all the Adirondack High Peaks in winter?
Don't be afraid to ask others for advice. Study your routes and the conditions before setting out. Most importantly, remember when you're out, be safe.  When making choices, remember that your choices affect not only you and your group, but also those that may have to come to your aid. Rangers are great people who are there to help hikers in need, but they can get sick, hurt or worse if we put them in harms way to come to our rescue. The 46ers are a journey to be enjoyed, so have fun and do it for the memories.
---
To follow along more of Jay's adventures in the Adirondacks and beyond, you can check out his Instagram page (@jaywhit83) to see his latest photos.
---