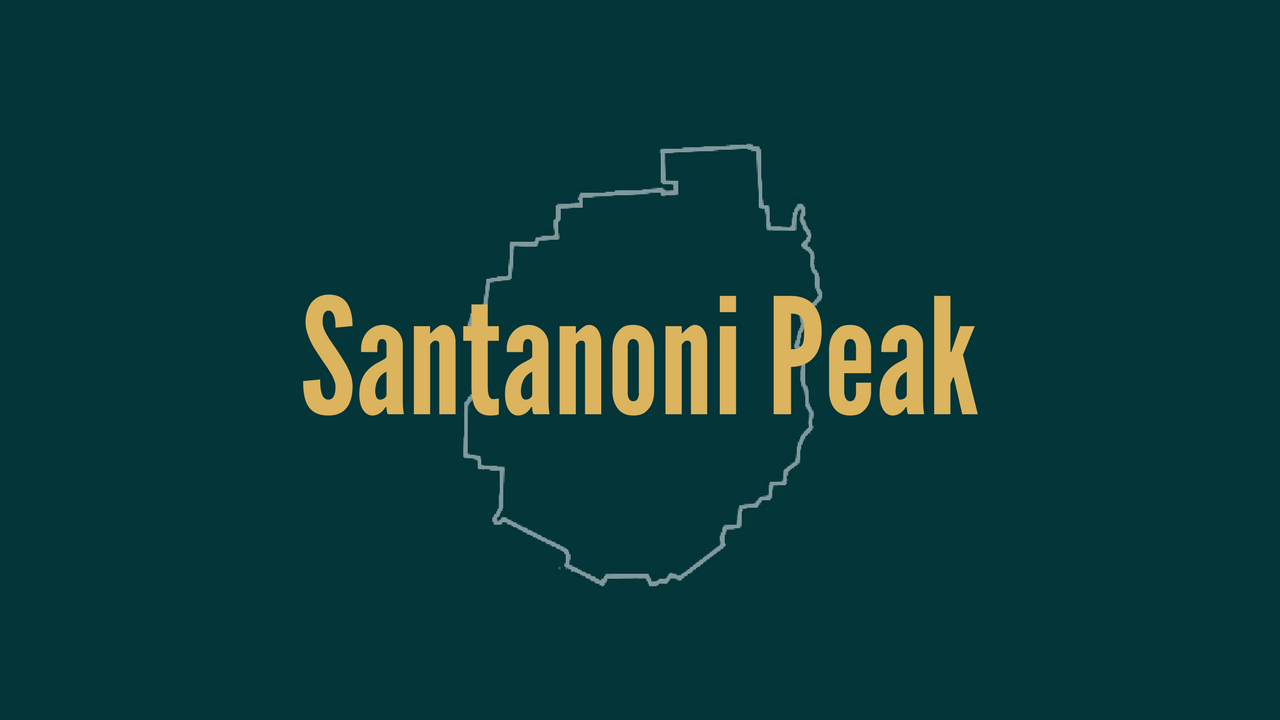 The namesake and largest peak of the Santanoni Range, Santanoni can be a challenging climb, particularly when paired, as it often is, with Panther and Couchsachraga, the other two mountains that make up the Santanonis. With a wooded summit, it's not the most appealing of the 46 if you're looking for a view, although there is an outlook at the top that provides some decent views nonetheless.
Trail Stats:
Distance: 9.6 round trip if only hiking Santanoni
Elevation: 4,607 ft
Ascent: 2,860 ft
The initial approach to Panther, Santanoni, and Couchsachraga all begin the same – with a 1.8 mile walk along a gravel road. Then it will turn somewhat abruptly (so keep your eyes peeled!) to the right onto the trail. The trail will take you another 1.6 miles where you will see a view of some cascades on the left – go another 200 yards and you will see a cairn marking the turn-off to the herd path for Santanoni. If you want to do a loop and hike Santanoni first, you can head this way to the summit. If you would like to hike Panther first, continue on and follow the directions for the hike up Panther. Presuming you take the left to Santanoni, you will follow along this trail for a ways – you will cross Santanoni Brook, and be prepared for the trail to be muddy in sections. The trail is wettest in the lowlands, but you'll soon start climbing and notice that the trail will be eroded and rocky in parts. Continue up until you emerge on the ridge – once there, you'll come to a T in the trail (right goes to Panther), take a left and follow it .1 miles to the summit of Santanoni.
Trailhead:
Starting in Newcomb at the intersection of Interstate 28N and Newcomb Lake Road, follow 28N southeast for 5.2 miles. Turn left on Blue Ridge Road and follow it for .3 miles. Take a slight right to stay on Blue Ridge Road and follow it for another .9 miles. Here, turn left onto Tahawus Road and follow it for 6.3 miles. Then turn left onto Upper Works Road and follow it for 2 miles. Finally, turn left onto Santanoni Road, where you will find the trailhead fifty feet ahead.
---