Three-Brook Loop Ski Trail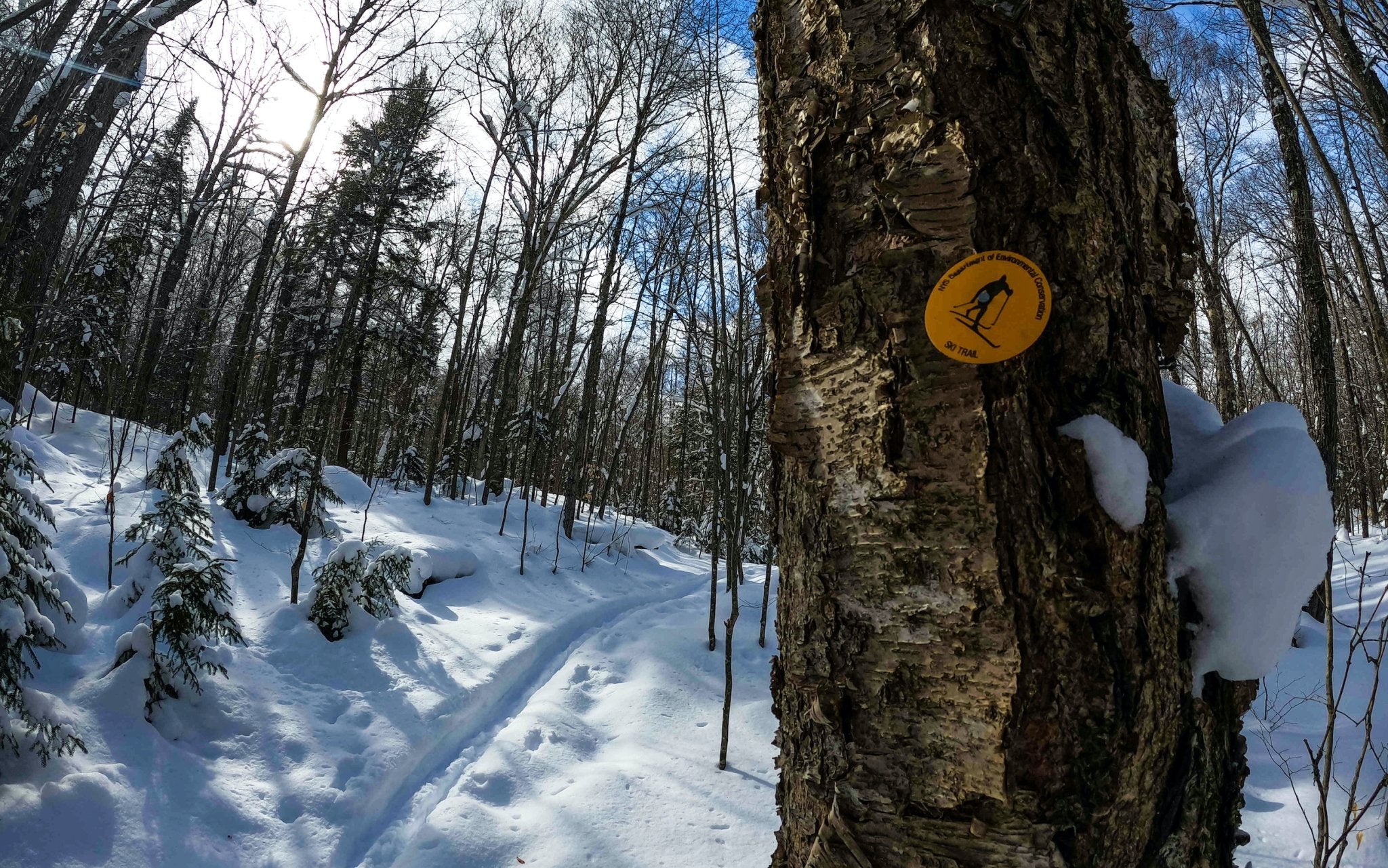 On a cold and breezy morning, we laced up our boots and clipped into our skis to test out the Three-Brook Loop Cross Country Ski Trail off of the Northville-Placid Trail in Long Lake. With some fresh powder having fallen overnight, we found ourselves breaking trail through some parts of the 5.2(ish) mile loop - or, well, Lucy broke quite a bit of trail with us following closely behind. Starting out on the NPT, the trail winds through some beautiful boreal forest that transitions into a mixed forest, both of which created a nice wind barrier. At the end of the first mile the foot-trail merges with an old dirt road.  Turning left onto the dirt road kept us on the NPT and led us gradually uphill to the first Three-Brook Loop trail entrance. 
We had read that skiing the loop counter-clockwise was a fun way to have a nice downhill on the way back to the trailhead, so counter-clockwise we went! Along the loop we enjoyed a couple of exciting downhills, some quick (but steep) climbs, and as the name implied, three brook crossings with nicely built bridges. The forest surrounding the trail was peaceful, the brooks were babbling, and the mountain ridge to the south added depth to the backdrop. 
Joining back up with the NPT about a half mile past the first entrance to the loop, it runs as a foot trail until it meets the dirt road again.  The trail did certainly have a nice downhill grade so we gave Lucy a little encouragement to put some pep in her step and off we went! A much quicker trek back out to the trailhead, we found ourselves back at the trail register in no time. Lucy gobbled up her food when we got back to the truck then promptly settled in for a nice snooze on the way back home.
---