Day 10 of the Tour du Mont Blanc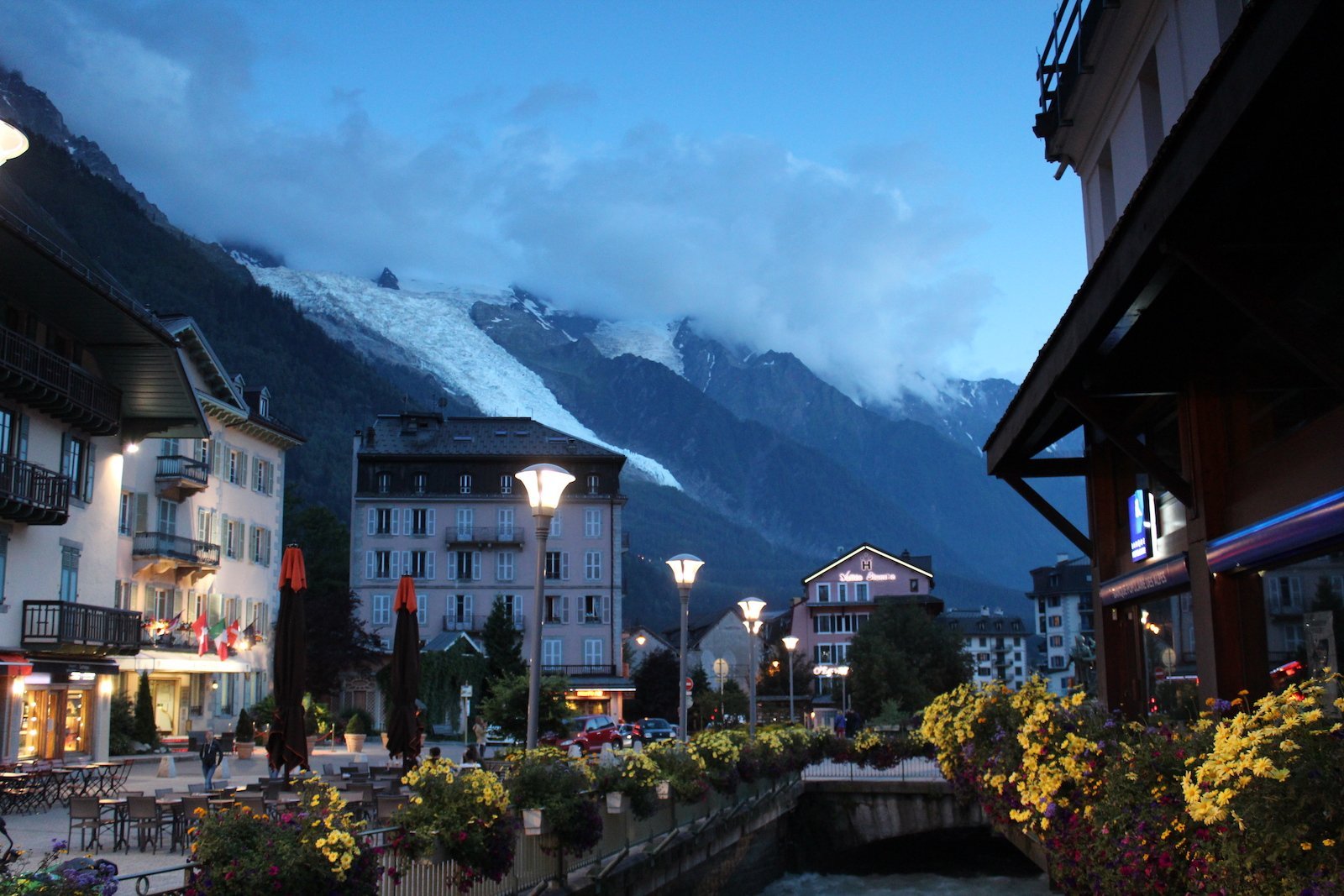 Stage 10: La Flégère, France to Chamonix, France 
Our last day on the trail was a very short one. We woke up to gray skies and a little bit of rain, so we took our time getting packed up. We shared breakfast with the Kiwis and then split ways. After packing all of our gear, we grabbed a cable car from La Flégère to Plan Praz, where we caught up with the TMB trail and walked about 20 minutes into Chamonix. Since we planned on heading to Zermatt the following day, our arrival in Chamonix marked the end of our trek. We checked into our hotel for the night – we stayed at the Hotel Alpina once again, since we knew it was affordable and comfortable. Evan and I spent the rest of the day wandering around Chamonix. It was quite strange to be able to walk around without our packs for an entire day.  
Walking around town was very bittersweet. In some ways, we were ready to be back in a more civilized area where we could expect to sleep on an actual mattress in a private room and a reliably hot shower. In many ways though, we realized we would miss the trail. From the quiet moments on the trail to the laughs at the refugio dinner table, the TMB offers the best of both worlds. The natural environment is unforgettable and beautiful beyond belief. The photos simply do not do the scenery any justice. The social atmosphere adds an incredible and unique aspect to the whole experience.
Oh, and before I forget… for a great dessert in Chamonix check out Chalet 4810. This unique place was an interesting combination of desserts and gems, yes rocks. I got a raspberry tart here that was a divine way to end our trip. Evan finally got his ice cream fix, getting some chocolate gelato. 
---