Winter Hike to Wright Peak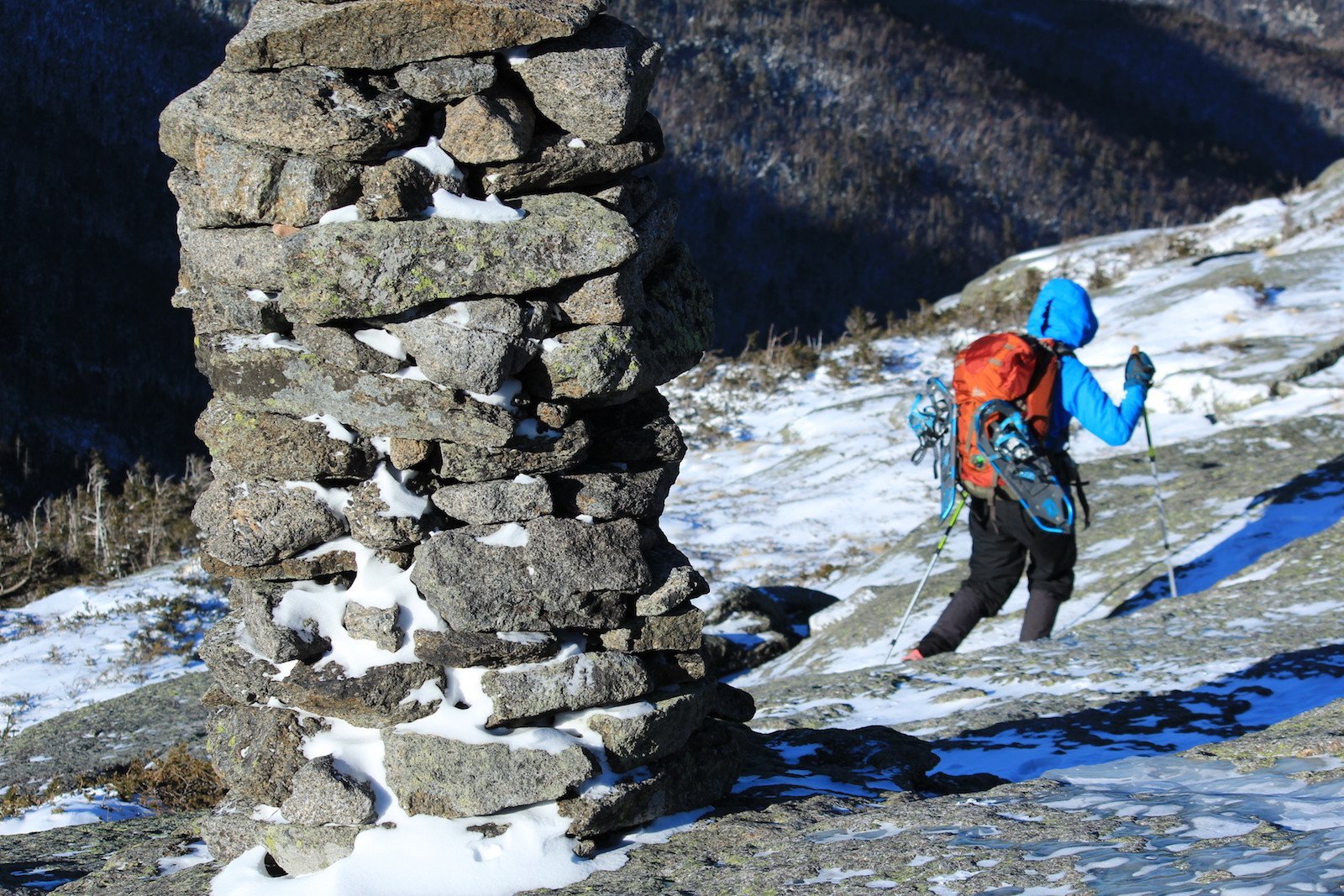 Last January, Evan and I embarked on a winter hike that put us to the test: a snowshoe up Wright Peak – apparently known as one of the windiest peaks in the Adirondacks – something we certainly discovered!  With an elevation of 4,587 feet, Wright is the 16th highest peak in the Adirondack Park.  Evan (the extra ambitious one of the two of us) wanted to try for a sunrise hike so after a 4am wake-up call, we made our way to the High Peaks Trailhead at the Adirondack Loj.  Moonlight and our headlamps illuminated our path as we trekked toward the summit using our new snowshoes. With temperatures barely in the single digits when we began the hike, the following ascent did not provide much relief from the cold.  As we approached the summit, the sun rose and revealed a glittering blanket of ice crystals over the trees and trail.  It was beautiful, but also a constant reminder of the winter chill surrounding us.  As we progressed further toward the summit, the snow pack on the trail thinned out and didn't warrant the use of our snowshoes.  We packed up the snowshoes and continued on with our microspikes.
The views from the summit were spectacular. We were lucky enough to have a clear view of the peaks and valleys that surrounded us.  Algonquin loomed over us as striking as ever.  We did not see any of the famous plane wreck that is on Wright Peak, but we didn't really wander around too much to try and find it. The chill on the summit was enough to freeze our poor toes, so we tried to keep moving.  After a quick breakfast and spending some time just soaking in the views and taking photos, we began our mosey down the mountain.  We stopped after a little bit for some hot chocolate and enjoyed the sun that was starting to warm up the peak (at least a little bit!). Once we reached the car, we stopped by the Swedish Hill Winery and we were welcomed with a nice glass of hot seasoned Glogg.  The perfect end to our Wright Peak winter adventure.
Related Links:
Adirondack Fire Tower Challenge
---