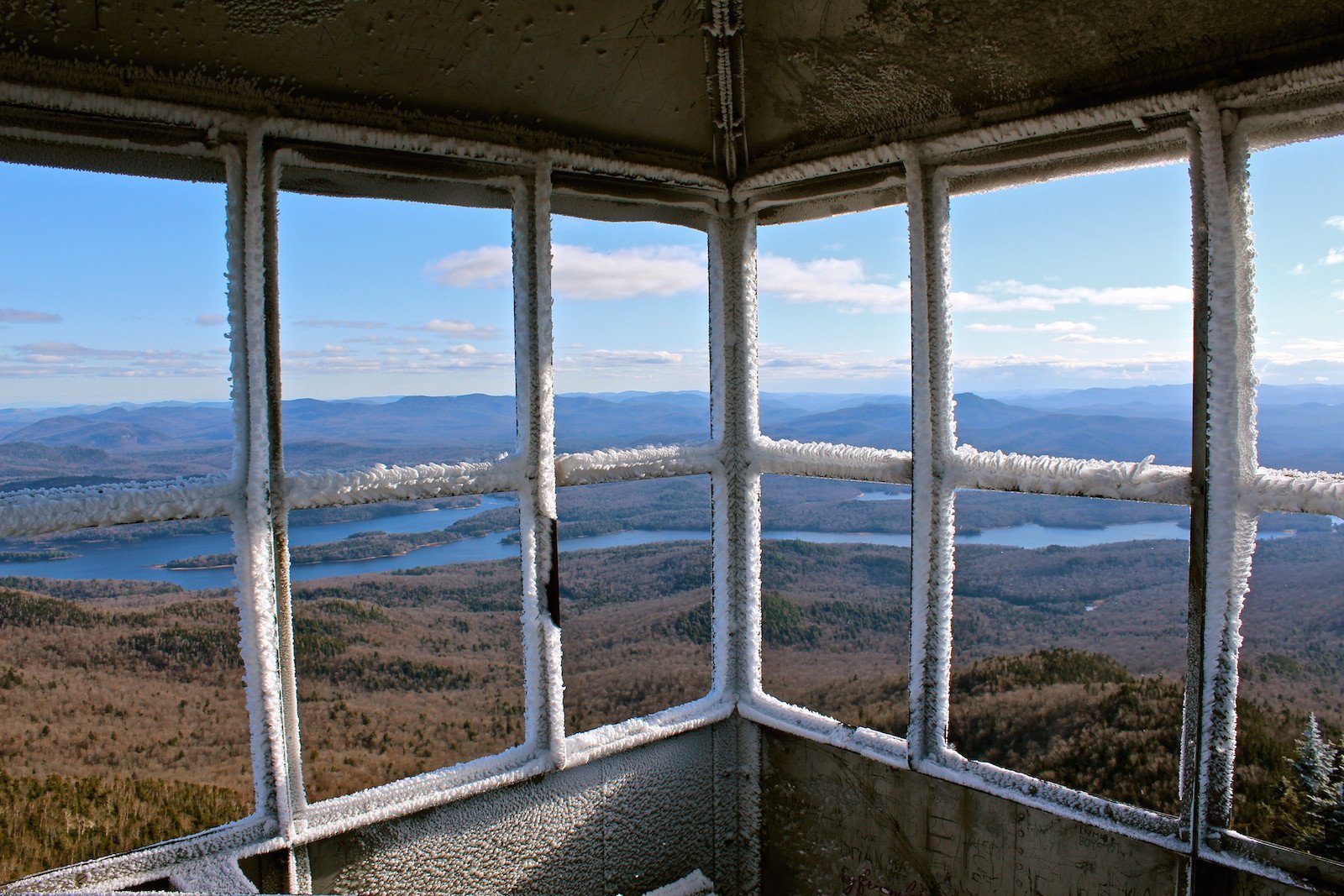 On a cool and crisp early November morning, we began our trek on the 3.8-mile trail up Snowy Mountain. At 3,899 ft., Snowy is a challenging climb. The first part of the hike is an enjoyable walk in the woods, much of it along (or in!) a pretty mountain stream. The last mile and a half of the hike ascends steeply, gaining about 1,400 feet in elevation. There is a beautiful lookout point just before the summit that is a great spot for a break.
It was at this point that Evan and I pulled out our trusty Stanley thermos for a hot chocolate break. The hot drink was much appreciated as we gained elevation since more snow and frost were beginning to appear. Beyond this spot, the summit and its fire tower were just a short walk through the woods. The fire tower was in great condition and was coated with a very intricate layer of frost. Views from the tower include high peaks to the north, Indian Lake to the east, Lake Pleasant, and the Siamese Ponds Wilderness, among others. Here's a fun 'Dack fact: with the exception of a modification in the 1930s to make the tower higher, the 1917 steel structure is what remains standing today. The Snowy Mountain fire tower was added to the National Register of Historic Places in 2001.
Also, be sure to visit our Adirondack Fire Towers page if you're looking for more details and a full list of the towers. There's also information about the Adirondack Fire Tower Challenge if you're looking for a new hiking challenge to take on. 
---