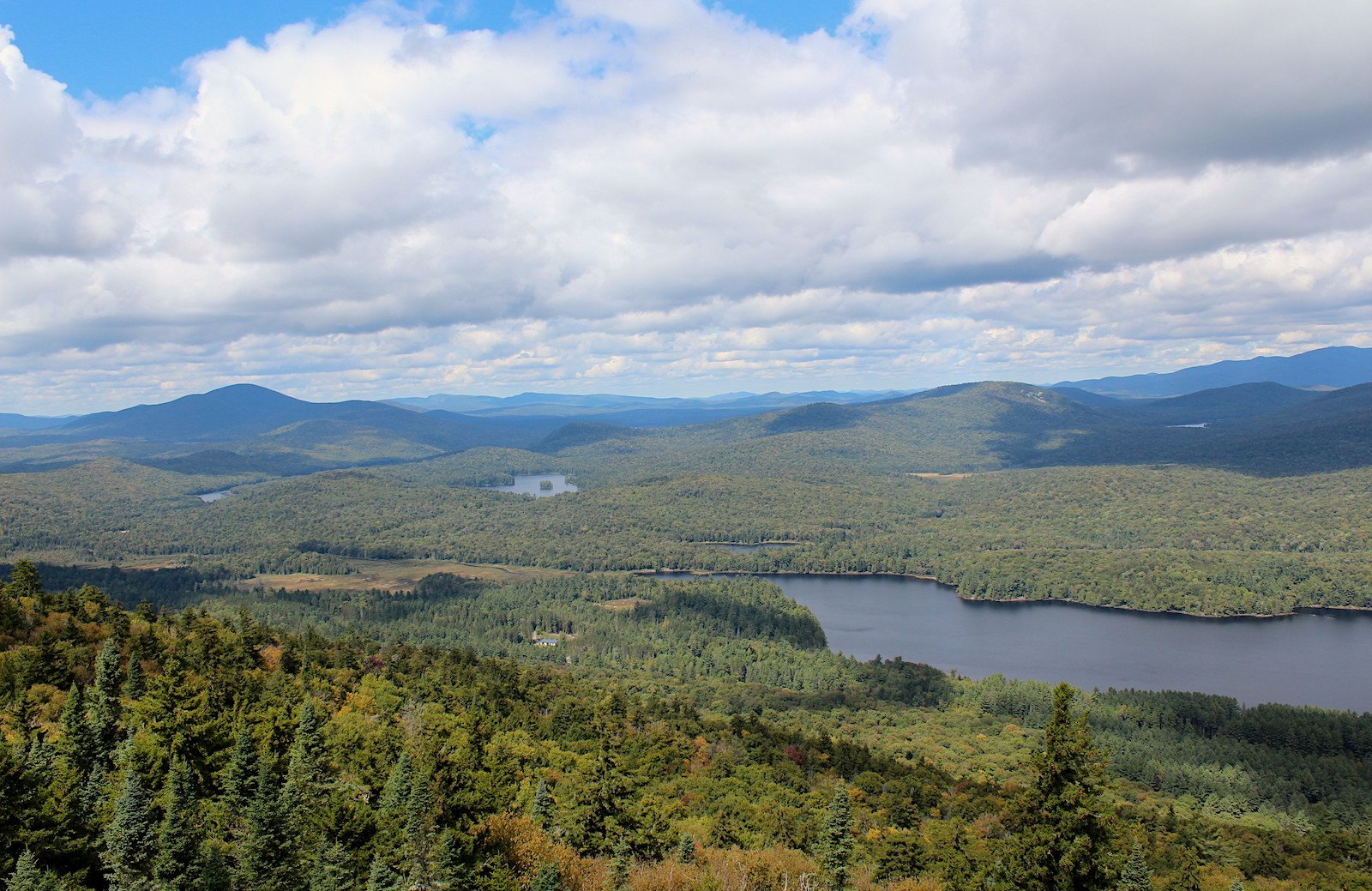 While it is in the same region as Vanderwhacker and Mount Adams, Goodnow Mountain is more easily accessible than the other two – and the shorter, easier drive is another reason it is a perfect choice for families. At the top, the fire tower adds an element of excitement for the young hikers and greatly improves upon the view you can see from the summit alone.
Trail Stats:
| | |
| --- | --- |
| Distance | 3.9 miles round-trip |
| Elevation | 2,690 ft |
| Ascent | 1,040 ft |
The trail up Goodnow is rolling and easy at the start, and after a half-mile it reaches some man-made steps and a low bridge over a bog. Here the trail steepens a bit and goes up more strenuously for a short while before it mellows out again. Continuing to roll easily upwards, at 1.4 miles the trail comes to the remains of an old barn that once belonged to the owners of the mountain. When you reach this point you are already less than a half-mile from the top, and you will continue along gradually from here until you reach the summit.
Also, be sure to visit our Adirondack Fire Towers page if you're looking for more details and a full list of the towers. 
Trailhead:
If you are coming from Route 87 you will take exit 29 towards Newcomb. Take a left onto Blue Ridge Road and follow it for 19 miles until you reach 28N. Turn right onto 28N and follow the road for 8 miles until you see a parking area on your left – there will be a DEC sign designating the parking area.
---