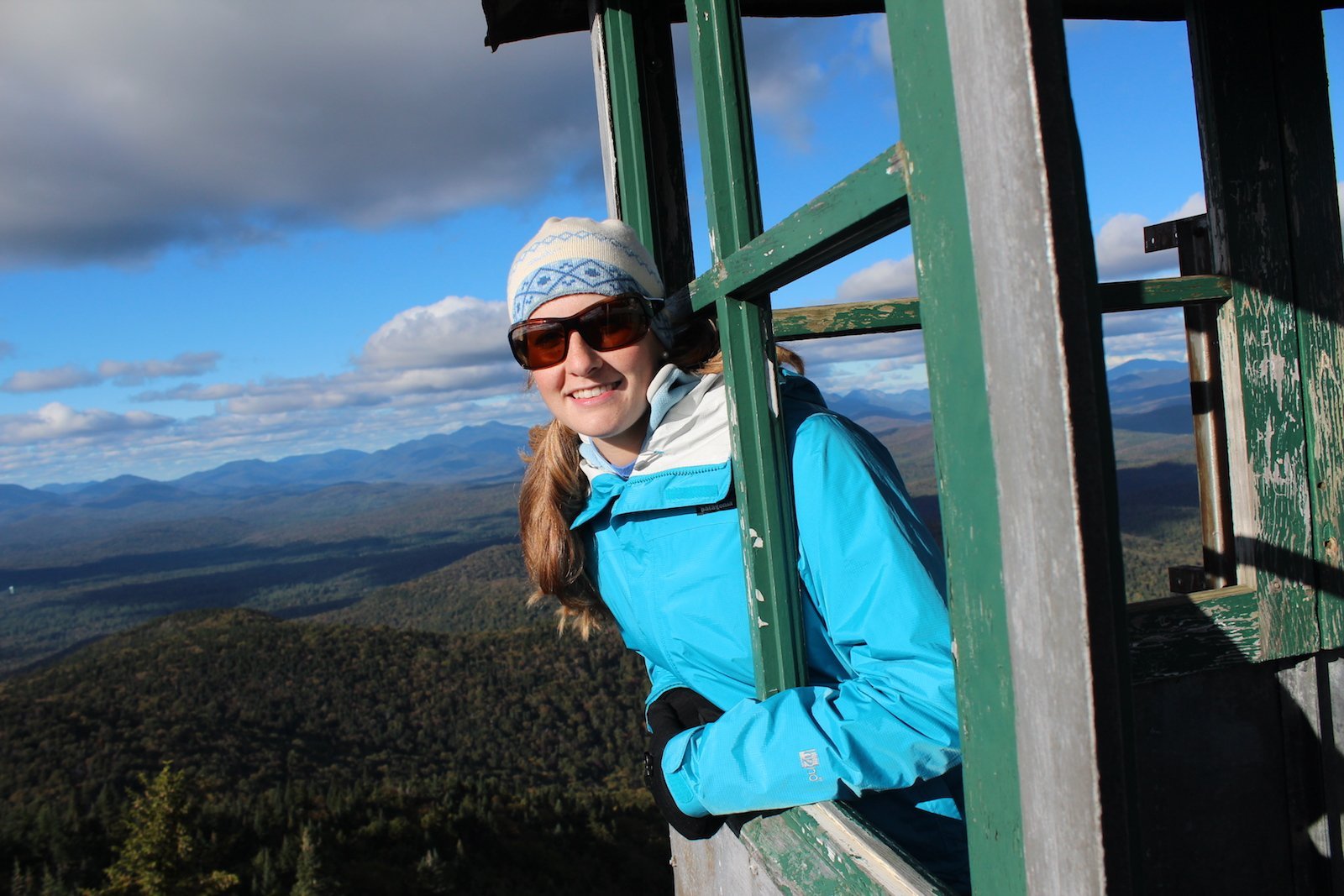 Definitely one of the best-named mountains in the 'dacks, Vanderwhacker Mountain is said to be named after one of the early settlers of the area. However, because the name may be misspelled, it is hard to know its exact origin. Even if we can't be certain who or what it is named after, Vanderwhacker Mountain is still a peak well worth visiting. With an open fire tower and a strenuous but quick climb, it is a perfect summer hike if you are looking to avoid the chaos of some of the busier peaks closer to Keene and Lake Placid.
Trail Stats:
Distance: 5.8 miles round-trip
Elevation: 3,386 ft
Ascent: 1,700 ft
In the first mile or so of the hike, you will cross several small creeks and hike around a marshy area. After the marsh area, the trail will split—a snowmobile trail will veer to the left, while the hiking path bears right. You will continue right onto the hiking path and the trail will roll gradually until you pass two observer cabins, at which point the trail begins to head steeply uphill. The trail will continue steeply for another mile before it becomes more moderate again not long before you reach the summit. When you get there, climb up into the fire tower for the greatest view – the high peaks will dominate the skyline to the north. 
Also, be sure to visit our Adirondack Fire Towers page if you're looking for more details and a full list of the towers. There's also information about the Adirondack Fire Tower Challenge if you're looking for a new hiking challenge to take on. 
Trailhead:
Coming from the Northway, you will want to take Exit 29 off of route 87 headed towards Newcomb. Turn left onto Blue Ridge Road and follow this road for almost 19 miles until you reach 28N. Take a left onto 28N. Follow 28N for a little over 5 miles until you get to the Boreas River and see DEC sign marking the turn-off for the road to the trailhead on the right-hand side. The 2.6-mile road into the trailhead is a little rough, so if you are in a lower clearance car be prepared to drive slowly to avoid bottoming out. After crossing over a brook, if you notice that you are driving on the edge of a stream to your left, you are almost to the trailhead parking.
---