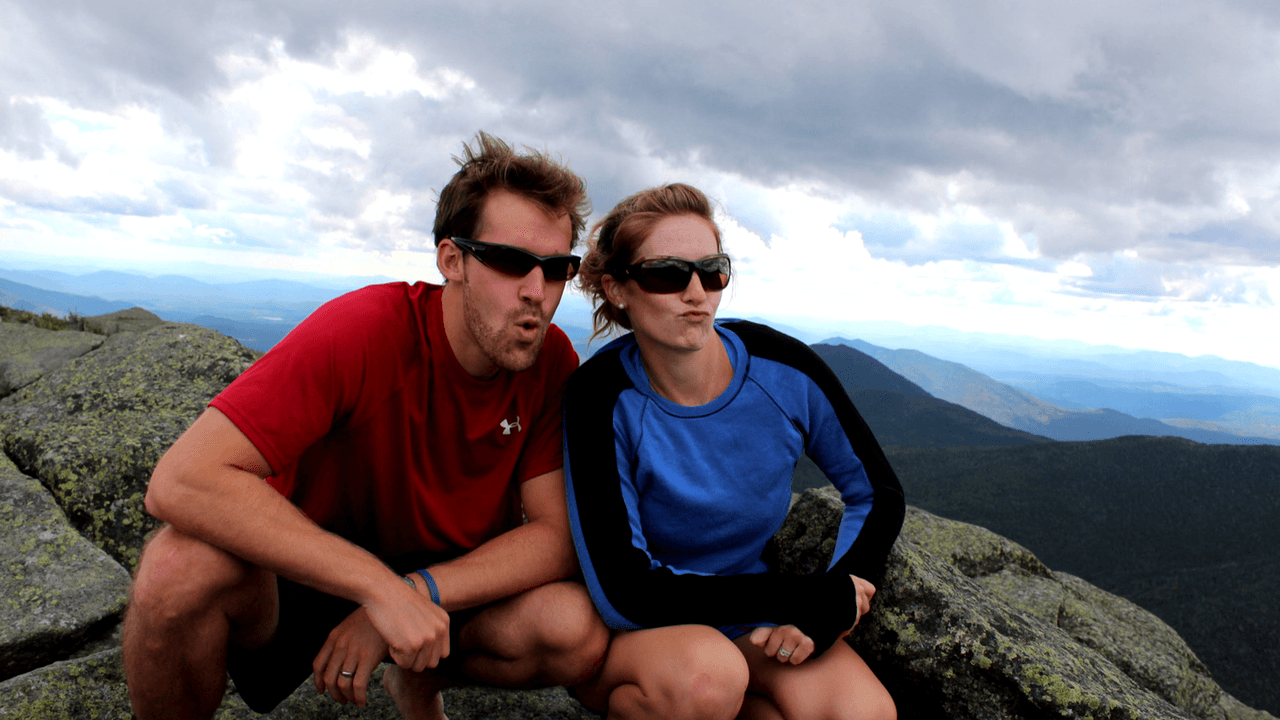 The third highest 46er, Mount Haystack is often summited in conjunction with other neighboring high peaks, since the most popular route requires climbing over Saddleback and Basin first. This adventure is not for those looking for an easy day, but the effort is worth it, as the trail is beautiful and provides you with three incredible summits, all of which are 46ers.
Trail Stats:
Distance: 17.7 miles round-trip from the Garden
Elevation: 4,960 ft
Ascent: 2,790 ft
For the beginning of the Haystack climb, please see the hike descriptions for Basin and Saddleback. After following the Range Trail over the summit of Basin, (4.5 miles of hiking from the DEC Outpost), turn left at the base of the summit rocks and descend gradually until you reach the top of a ledge nearly 2 miles after Basin's summit. You will descend a number of steep ledges and continue steeply for 0.4 miles until the intersection with the Shorey Short Cut to the Phelps Trail. You will continue down steeply on the range trail past a designated campsite (at 2.4 miles from Basin's summit) and then begin climbing to the intersection with the trail heading left to Haystack. Here, you'll follow the trail with yellow markers up to Little Haystack (not a full mountain but a section of Haystack, and what is for some an aggravating false summit), from there you will follow the trail for 0.3 miles into a col. Here you'll follow the ridge for another 0.3 miles to Haystack's bare summit.
Trailhead
If you're driving into Keene Valley from Lake Placid, there is a DEC sign after the post office on the right, at Adirondack Street. Take this right; the road will turn into Johns Brook Lane and you follow it 1.5 miles until you reach the Garden Parking Lot. If the parking lot is full, you will have to park in Keene Valley and walk the 1.5 miles along the road or park before Keene Valley at Marcy Field (coming from Keene it will be on the right, shortly before you pass the Mountaineer) and take a shuttle from there to the Garden. You should do your research before coming because the shuttle schedule changes seasonally and as of 2016 only runs on weekends.
---