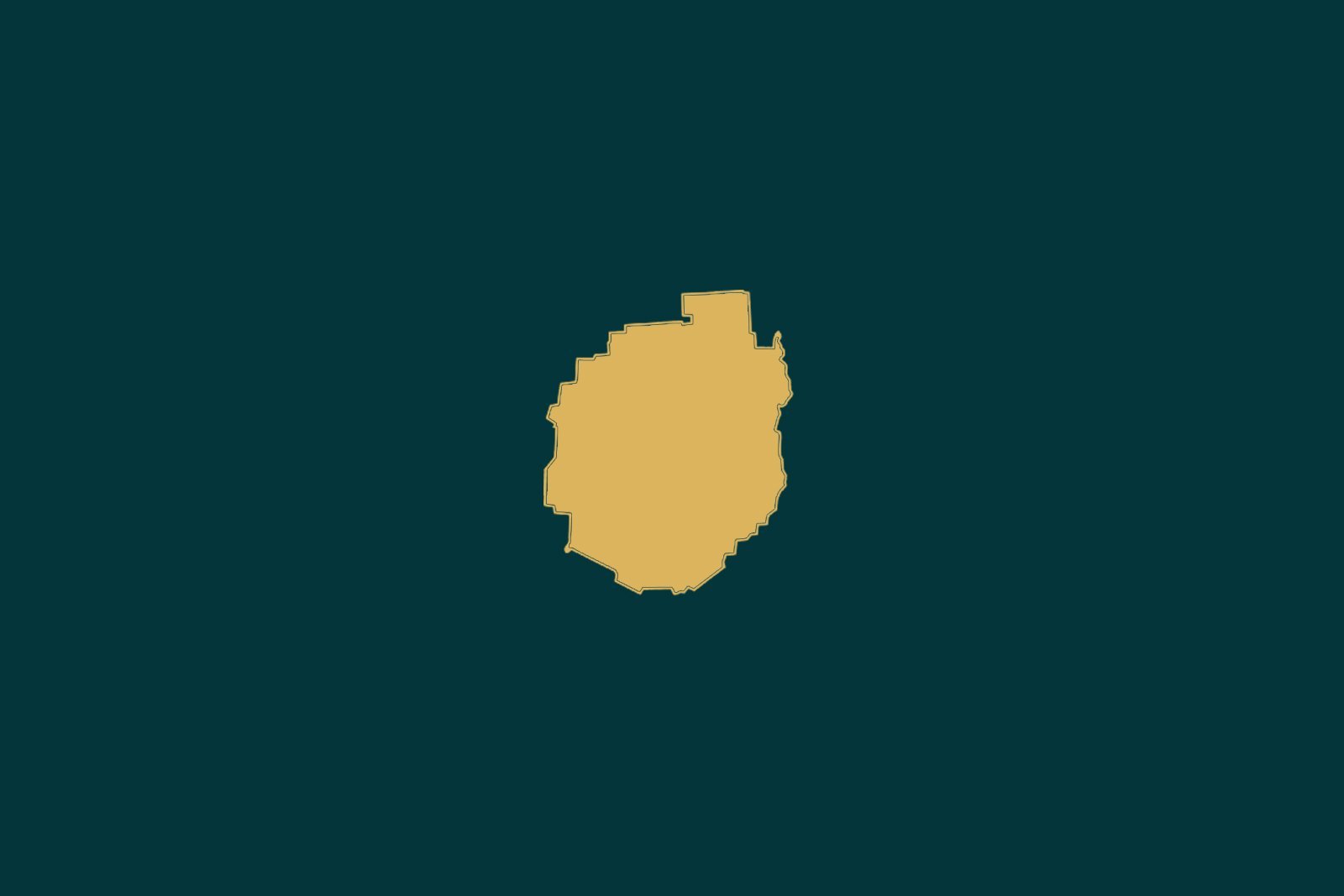 Considered a challenging hike, particularly on hot days, but also seen as one of the best hikes in the Adirondack High Peaks for peak fall foliage, Rocky Peak Ridge is a pretty climb with some steep ups and downs, and is often done in conjunction with Giant, as it adds a little over 2.5 miles to include Giant in the trip. For those hiking in groups with a range of abilities, the trip is a good bet since less experienced hikers can turn around early at Blueberry Cobbles or Bald Peak.
Trail Stats:
| | |
| --- | --- |
| Distance | 13.4 miles round trip |
| Elevation | 4,420 feet |
The trail begins through a level, though mostly grown-in field, crossing a stream and then continuing on and upwards to its first view at 1.6 miles. At 1.9 miles you will have a viewpoint of Blueberry Cobbles, and at 2.0 miles you will reach the intersection with the turnoff to the top of the cobbles, a worthy detour if it's blueberry season. Feel free to bypass Blueberry Cobble on the right, or follow the yellow trail to the left, which takes you over Blueberry Cobble and provides some views of the Boquet Valley and the Dix Range before shortly returning to again merge with the red trail at 2.3 miles. The trail will take you over Mason Mt. at 2.8 miles and down through Hedgehog Notch before climbing up to the summit of Bald Peak at 3.9 miles. For those looking for a decent but not lengthy hike, Bald Peak is a good destination because of its great 360-degree views.
From Bald Peak, you will turn left and continue on and begin to descend briefly into a notch at 4.2 miles. Soon it will begin climbing steadily to the summit of Rocky Peak at 5.4 miles.
Let's clarify: Rocky Peak is actually considered part of Rocky Peak Ridge, rather than being a distinct summit on its own. There exists a ridge that ascends from Rocky Peak to reach Rocky Peak Ridge, but the term "Rocky Peak Ridge" pertains to the actual summit, not the ridge itself. It might seem more logical for the highest point to be named Rocky Peak and the ridge to be Rocky Peak Ridge, but Adirondack naming conventions frequently defy conventional logic.
Continuing onward from "Rocky Peak", the trail will descend to the outlet of Mary Louise Pond and travel around the north end of the pond at 6.1 miles. From here, you'll climb through a meadow to the top of Rocky Peak Ridge at 6.7 miles. At the top, you'll have expansive views, with Giant's slides holding nearby prominence. If you want to continue on to Giant, it's another 1.3 rolling miles to the summit. 
Trailhead:
The trailhead can be found at a parking area that is 4.9 miles north of the intersection with route 73 on route 9; it will be on the left if you are coming from route 73.
---