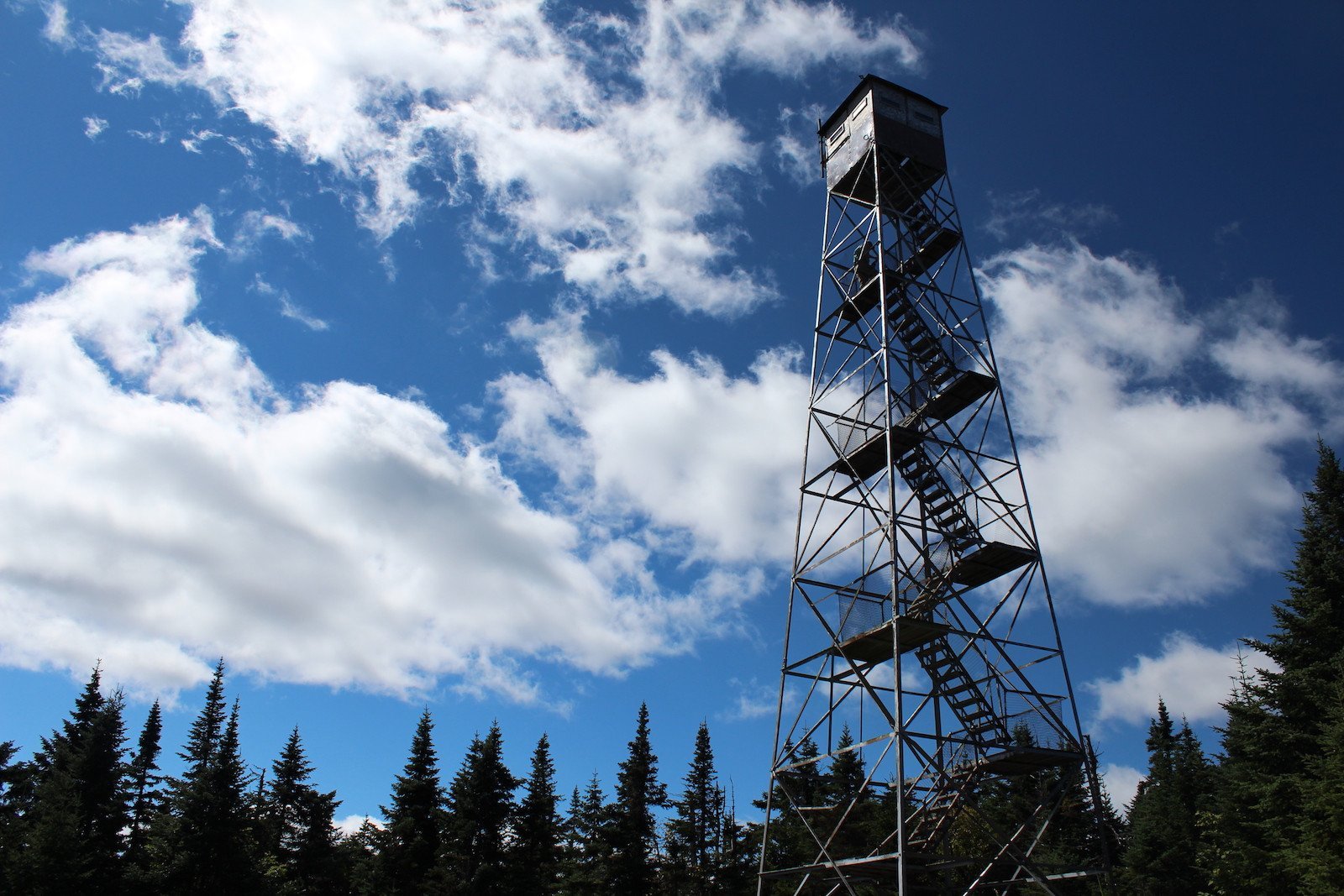 On a beautiful Sunday morning, Evan and I made our way to Speculator in search of another Adirondack fire tower to hike. After hearing many good things about Pillsbury Mountain and the amazing views from its fire tower, we were excited to make the 3.2-mile roundtrip trek. Pillsbury Mountain is one of the highest peaks in the Southwest Adirondacks weighing in at 3,597 feet, and being off the beaten path, it is fairly quiet.
To reach the trailhead, follow 6 miles of dirt roads through a logging area back to Sled Harbor, where you can either venture on (the roads are very rough, but manageable in dry weather) or park and hike in the last 1.2 miles. The trail to the summit climbs steadily, and sometimes steeply, until the final approach which is a nice forest walk filled with that true Adirondack scent – balsam. Also, keep an eye out for some neat mushrooms; they were all over the place along the trail! While there were not many views on the way up and the fire tower cabin is currently closed, the views from the stairs are still incredible. The fire tower offers wonderful vistas of the Siamese Ponds Wilderness to the east, the Cedar River Flow to the north, and Indian Lake and Snowy Mountain to the northeast.
Also, be sure to visit our Adirondack Fire Towers page if you're looking for more details and a full list of the towers.
---