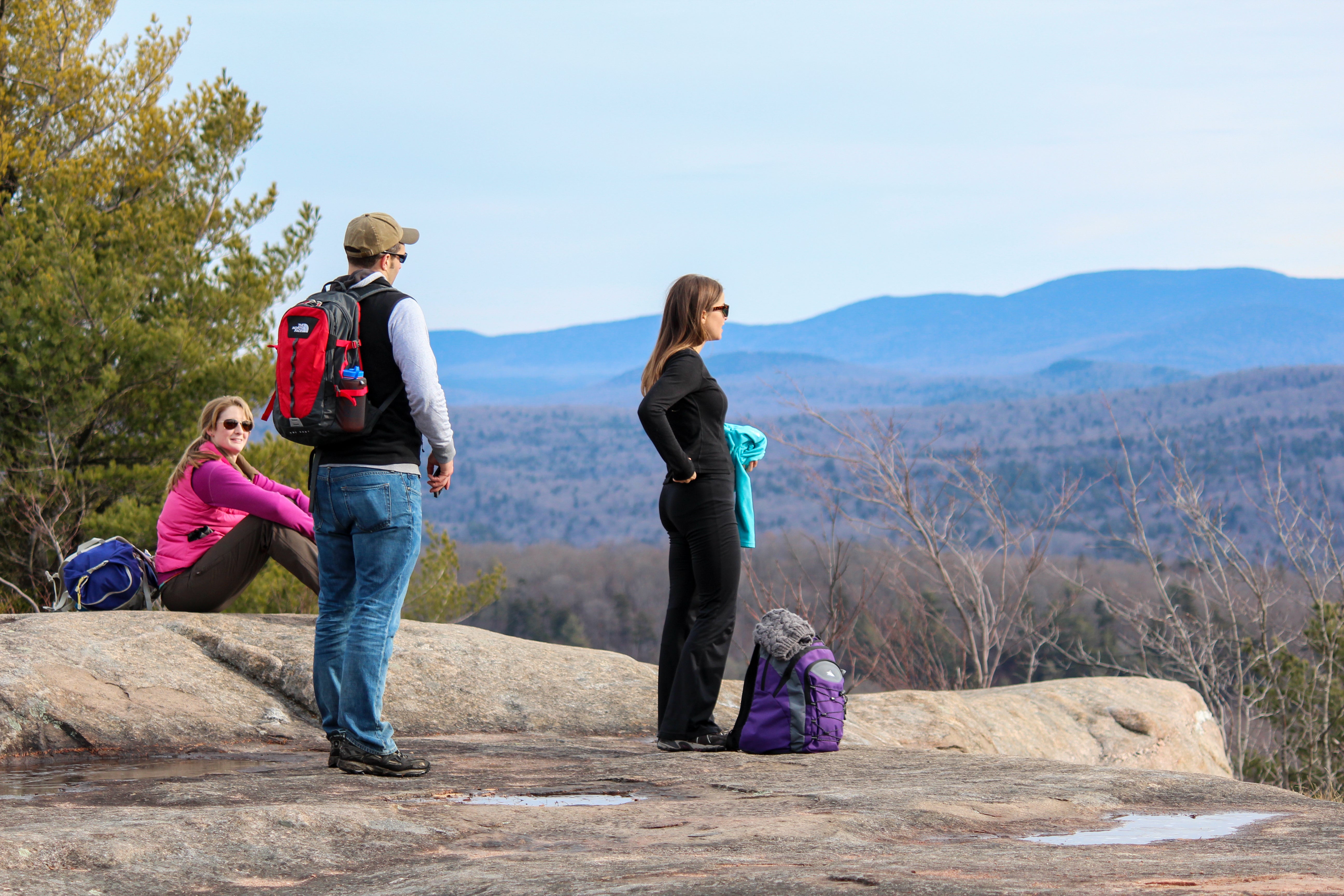 Rising up from Inlet, Black Bear Mountain begins from the same trailhead as Rocky Mountain, a slightly smaller neighboring peak. Black Bear Mountain has great views of the lakes below, and while steep in some parts, it can be hiked in a nice loop (or a shorter out-and-back) that is perfect for families who are vacationing in the area and looking for a half-day adventure. If you bring your pups, just keep in mind they will need to be kept on a leash.
Trail Stats
Distance: 4.6 miles round-trip on the loop (the out and back is just under 4 miles total)
Elevation: 2,442 ft
Ascent: 700 feet
The trail up Black Bear Mountain is what's known as a "lollipop" trail, in which the trail begins at the trailhead, continuing along for 0.7 miles, at which point you reach a Y in the trail, where the trail makes a loop back to this point. At the Y, you have the option to take the more gradual trail to the left (yellow) or the steeper trail to the right (blue). It's up to you which trail you take up and which you take down, although coming down on the gradual trail is always a little easier on the knees. If you take the blue trail in both directions, you're looking at an approximately 4-mile hike, whereas the yellow loop adds just about a half-mile in each direction, making it 4.6 miles to do the loop (and closer to 5 miles if you follow the yellow trail out and back).
Trailhead
Headed from Inlet to Eagle Bay, drive on route 28 for 0.8 miles until you see the trailhead for Black Bear Mountain and Rocky Mountain on your right.
---