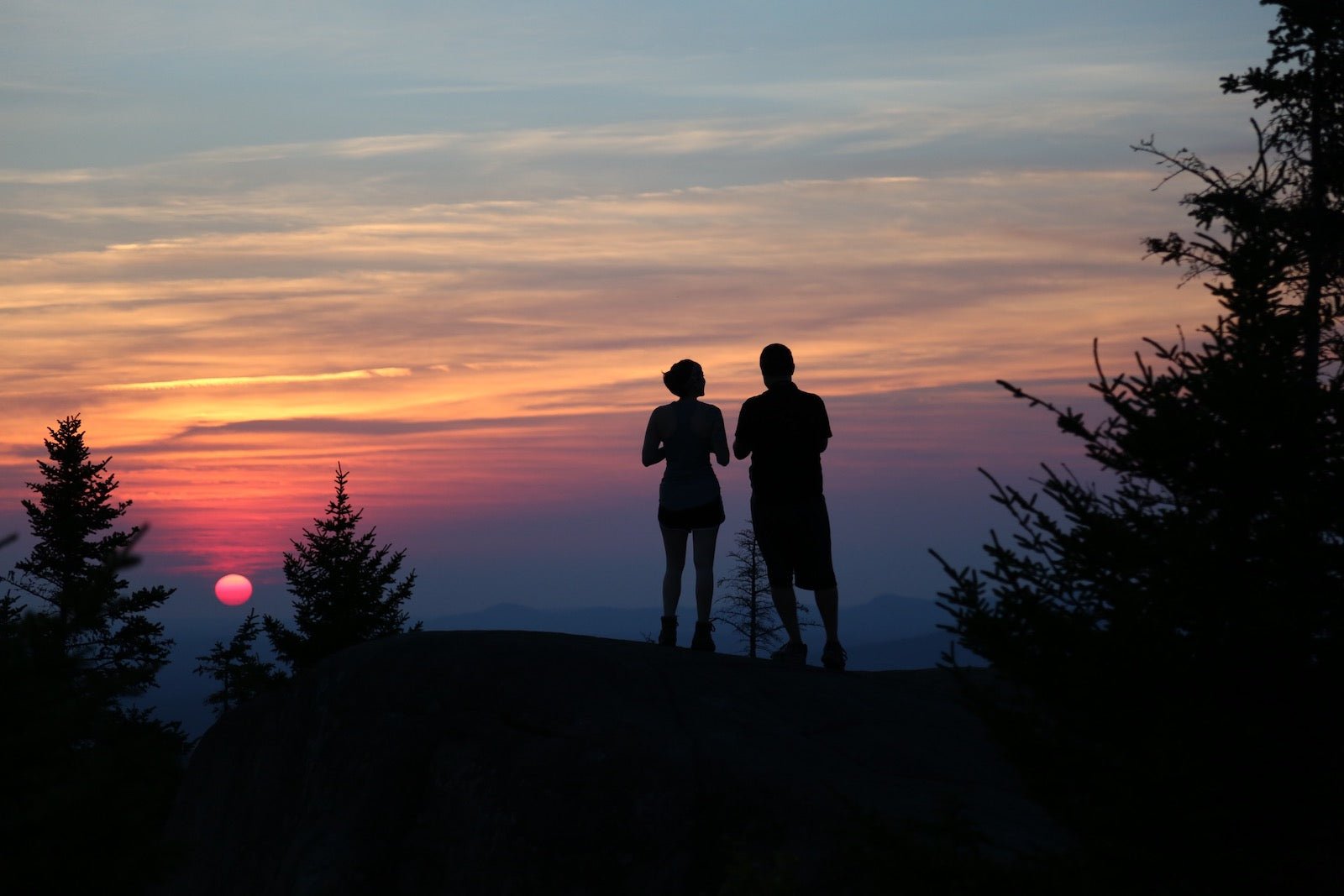 Further off the beaten track then the other Saranac 6ers, St. Regis Mountain is one of the areas hidden gems. With a near 360 degree view from the top, you can see all of the bodies of water that surround the St. Regis area, as well as the High Peaks off in the distance.
Trail Stats:
Distance: 6.6 miles round trip
Elevation: 2,874 ft
Ascent: 1,266 ft
The first two miles of the trail are rolling and gradual, and it is not until the last mile of the trail where it begins to get steep. There is interesting scenery to spot on this last mile, with glacial erratics in clusters as you hike along a ridge until the trail opens up to a section of rock scrambling that will take you to the summit. There is a fire tower at the top of the summit that has been undergoing renovations, so if it is cordoned off you should respect the signs, but if it is open, you'll be able to climb up and enjoy an even wider view!
Trailhead:
Coming from Saranac Lake, go north on route 86 until you reach Paul Smiths (about 12 miles) where 86 will intersect with 30, which you will cross over to reach Keeses Mill Rd. Follow Keeses Mill Rd for 2.6 miles and the trailhead will be on your left.
---