Fall is for Flannel… and Woolx!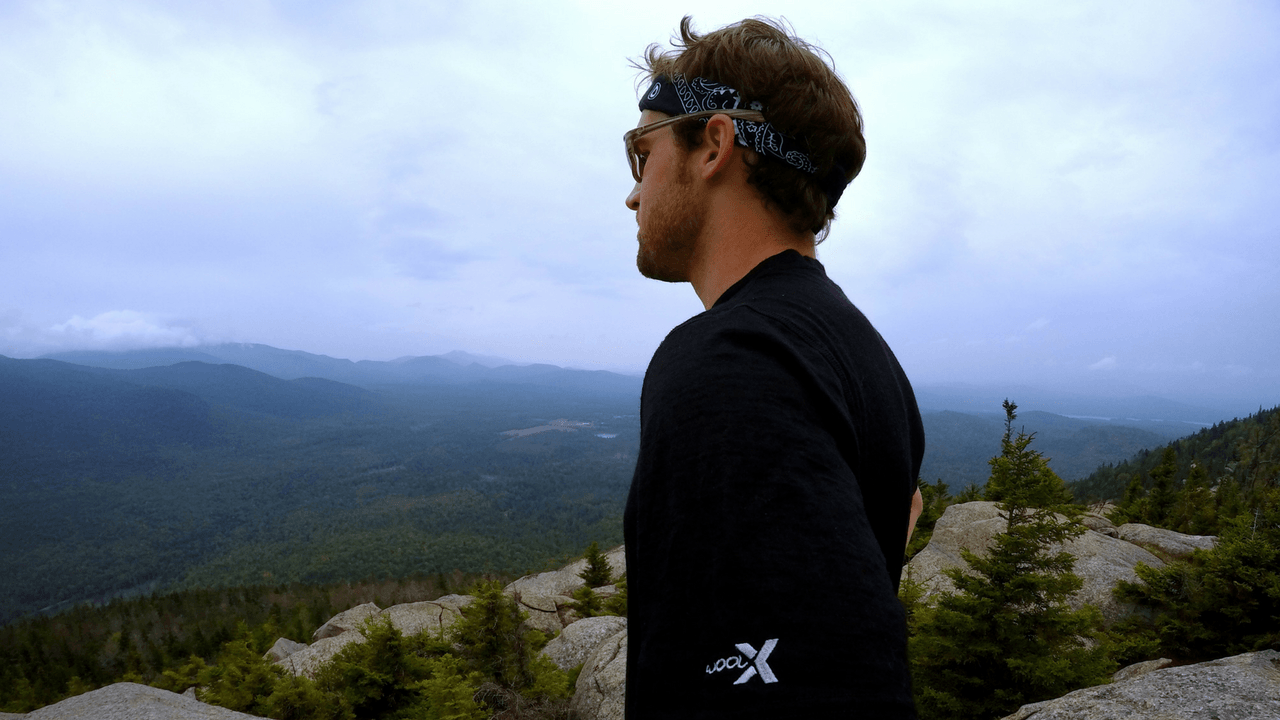 Autumn in the Adirondacks is a time for crisp hikes, mountains on fire with color, and lakes still warm enough for a refreshing dip.  While some fall days can warm up to summertime temperatures, autumn is the pleasant transition season where layers that haven't been seen since spring get pulled back to the front of the closet.  On a cool night, nothing beats cozying up next to a campfire with a comfortable flannel button-down or ridiculously soft hoodie.  Fall is certainly our favorite season for hiking, and that means having the appropriate layers with you for all stages of the day.  Most hikers start their days layered up in the midst of an early morning chill, shed a few layers as they warm up during the hike, and then, depending on the day, need to make sure they have something to throw on at the summit to curb the generally cool breezes.  
While studying abroad in New Zealand, a country that boasts a larger population of sheep than humans, Evan and I were exposed to the phenomenon that is merino wool.  Merino sheep are known for their light, fine, ultra-soft coat that incidentally is incredible for base layers - providing insulation in the winter, but remaining breathable in the summer.  Upon returning to the states, we continued to see the popularity of merino wool grow.  We have slowly accumulated several merino layers over the years, most recently adding some pieces from Woolx to our collection.
Woolx, a company based here in upstate New York, is making their mark on the merino wool and outdoor gear markets.  The 100% merino wool garments that Woolx produces are smooth and soft, with absolutely no itchiness.  In fact, Woolx is so sure that you will love this part of their product that they offer customers a 30-day 100% No-Itch Guarantee!  The next best thing - you can wash and dry your Woolx clothes with no fear of shrinkage.  Finally, you don't have to worry about separating your wool out from the rest of your clothes - just toss it right in the dryer.  
Evan and I have put our Woolx layers to the test on several of our adventures in the Adirondacks now and we absolutely love them!  On a recent hike up Catamount Mountain, just down the road from Whiteface Mountain, we layered up with our Woolx. Evan sported his Outback T-Shirt and I cozied up in my lightweight Base Camp Hoodie (hello thumb holes!).  The Merino Wool worked its wicking magic all throughout the hike and kept us dry.  As is often the case, the summit was cooler and breezier than the rest of the hike, so the fact that our Woolx dried within minutes allowed us to enjoy our time taking in the views.  Another great feature of 100% Merino Wool garments is that they don't hold odors.  So, sweat away, my friends!
With lightweight, midweight, and heavyweight options, Woolx has something to cover all of your outdoor gear needs.  Woolx is just getting started and they are already doing great things.  So whether your autumn adventures take you out on a kayak or up one of the High Peaks, definitely consider adding a base layer from Woolx to your gear collection - you won't regret it!
Thanks to Woolx, they're offering our readers a 10% off coupon code, which is valid through 10/9. To redeem, use the coupon code PureADK10 when checking out on Woolx.com.
---