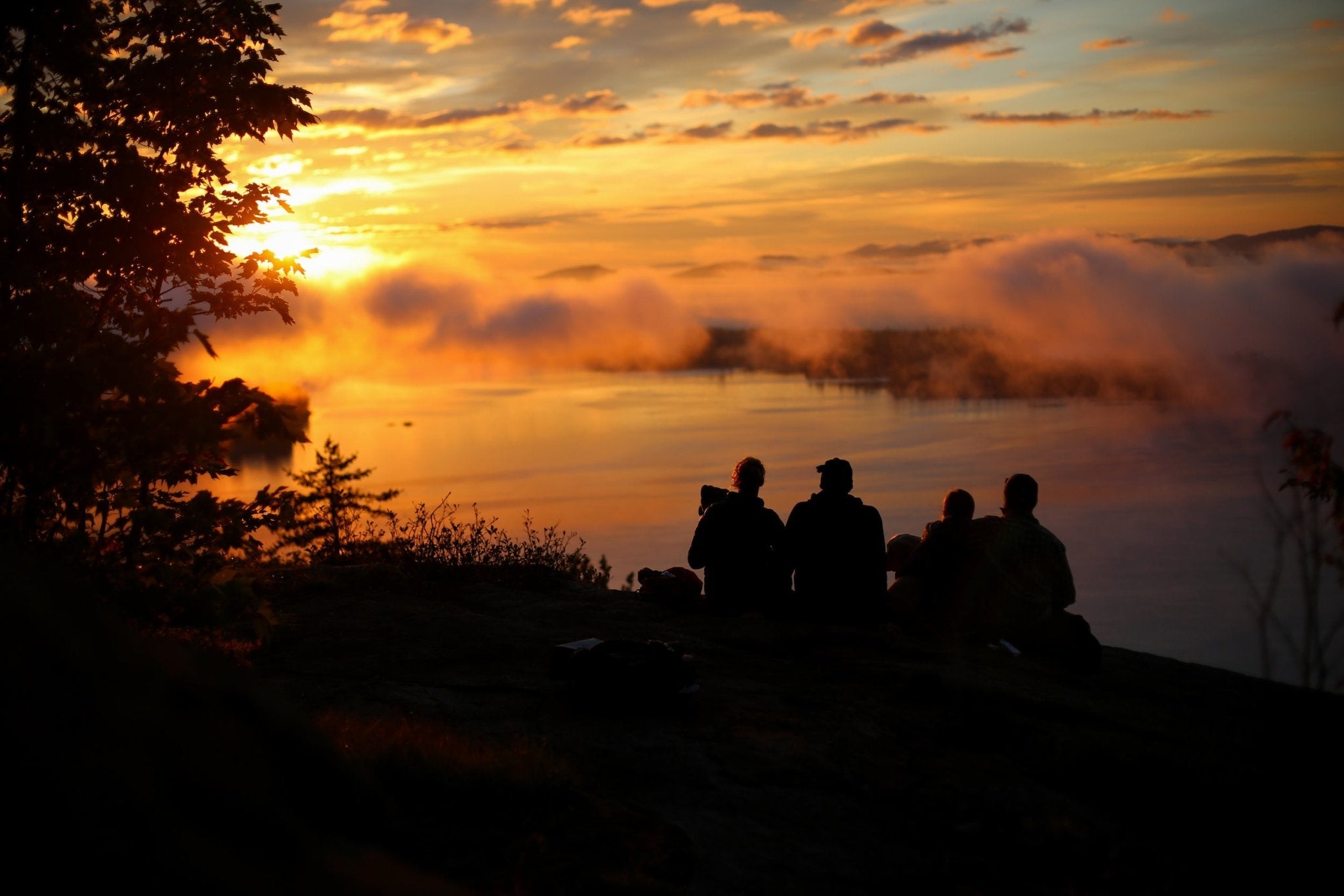 As we move forward into 2022, we reflect back on what has been another wonderful year of exploration and adventure but also one of growth and trials. Winter took us out on many ski trips - from Gore and Whiteface to the Foxy Brown and Three Brook cross country ski loops.  Time spent in the snow skiing and snowshoeing transitioned into spring where we picked back up with biking and hiking. Come June, we got out for some camping trips, including our annual trip to Fish Creek, pulling out the paddleboards and canoe for on-water outings.
July brought the heat and many serene moments spent in cool lakes and then ended sadly in heartbreak, with the loss of our baby girl Rita.  The following months brought time spent in nature for healing - the Adirondacks have always been our happy place and the lakes, loons, and mountains provided us with a much needed respite to reflect and process. Camping out at some of our favorite spots and exploring new ones lent perspective.  Fall hit the mountains and we spent some time leaf peeping and hiking, taking in the colorful show that the Adirondacks put on.  The end of October took us overseas to Italy and Croatia, spending time with family and taking in some phenomenal scenery.  
The past couple of months have focused on preparing for the holiday rush and fulfilling customer orders.  This year we shipped to 41 states and 4 countries outside of the U.S. and generated $2,800+ in donations for Adirondack non-profits. 2021 celebrates our 10th year of Pure Adirondacks being in existence.  From its humble beginnings as a outdoor-focused blog, we have so enjoyed the community that has formed around us and that has allowed us to grow PureADK into what it is today - a purveyor of Adirondack-inspired goods and a resource of inspiration for those who already love the Adirondacks and guide for those new to the area.  
Cheers to a happy & healthy 2022 full of new life adventures! 
Evan, Hilary & Lucy 🐾
---