Photographing the Essence of the ADK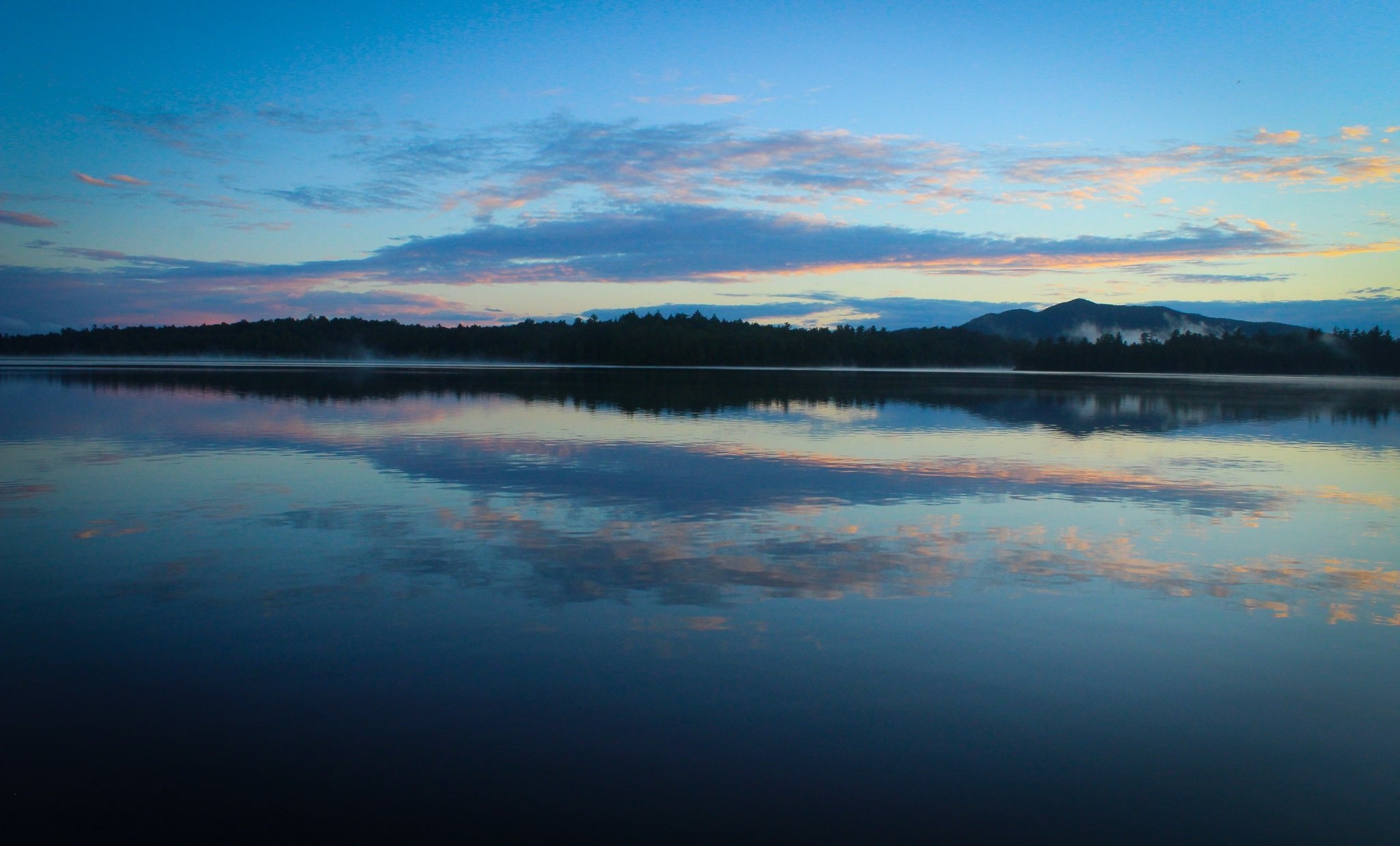 Story & Photography by Hannah Bedell
Everyone looks at the Adirondacks as a place of beauty, an area of surreal nature with breathtaking mountains, pristine lakes, and beautiful sunrises and sunsets. As a photographer I have found capturing the essence of the Adirondacks is one of my favorite things and my photography journey within the blue line has led to so much more than just a pretty picture of a lake or a mountain, but also the people, plants and animals, and buildings that can be found within this 6-million-acre landscape.
Over the last 6 years photography has become one of the most important things in my life, my escape from reality, much like the feeling I get when I am hiking a mountain, walking through the woods, or kayaking on a lake within the Adirondack Park. Annual trips to the Adirondacks as a kid made this place a special part of my life and now holding a camera in my hands makes it even more magical.
As a photographer my goal has always been to capture the beauty of our surroundings while also getting people to see everything from a different perspective. After spending a semester of college in the Adirondacks, I took the challenge of trying to get people to see past the scenic beauty of the area and started to show the ADK through unconventional types of photography. It is not always about an amazing view from the top of a mountain or a serene lake, sometimes it can be about the architecture that surrounds us, the people on the trails, or even the smallest objects that people don't always look at or see the beauty in.
My photography experience within the ADK has taken me on amazing hikes to the summits of countless mountains, peaceful walks in the woods surrounded by nature, exploring some of the more tourist filled areas capturing people and buildings, and even up in the air to see some of the amazing fall colors from the sky. No matter what you are trying to capture there is a place in the Adirondacks to capture it.
Here are some of my suggestions that make for great photographs:
If you are looking for a nice scenic hike or even just a nature trail, there are plenty of trails to explore for all experience levels. Some of my favorite mountains to photograph from aren't even high peaks, I love the view from St. Regis Mountain as well as the fire tower on Bald Mountain. As for easier access areas that are equally as beautiful, I would recommend Paul Smiths College campus of the Paul Smiths College VIC, both offer great views of St. Regis Mountain and St. Regis Lake.
While on a trail try to look around and try to find something small to capture, whether it be a cool leaf, pretty moss on a tree or even a small frog.
If portrait photography is more your thing, just know there are countless possibilities for portraiture in the Adirondacks. Capturing someone's silhouette at sunset, or them admiring the view from the top of a mountain, or even photographing people on a busy street in Lake Placid.
Architecture photography also has plenty of possibilities within the park, from rural decay of barns along the road, old cabins in the woods, historic buildings in towns, or bridges and other structures throughout the region. My favorite structure to photograph in the Adirondacks would have to be the covered bridge in Jay. It is rustic, yet picturesque.
Take a camera and just go explore, look at things differently and try to find the beauty in everything. You do not need fancy camera equipment or lighting; your cell phone is a great place to start.
For more information about me as a photographer or to see more of my work from within the Adirondacks check out my Instagram, @hb_photography00 or my website, www.hbphotographyportfolio.com
---