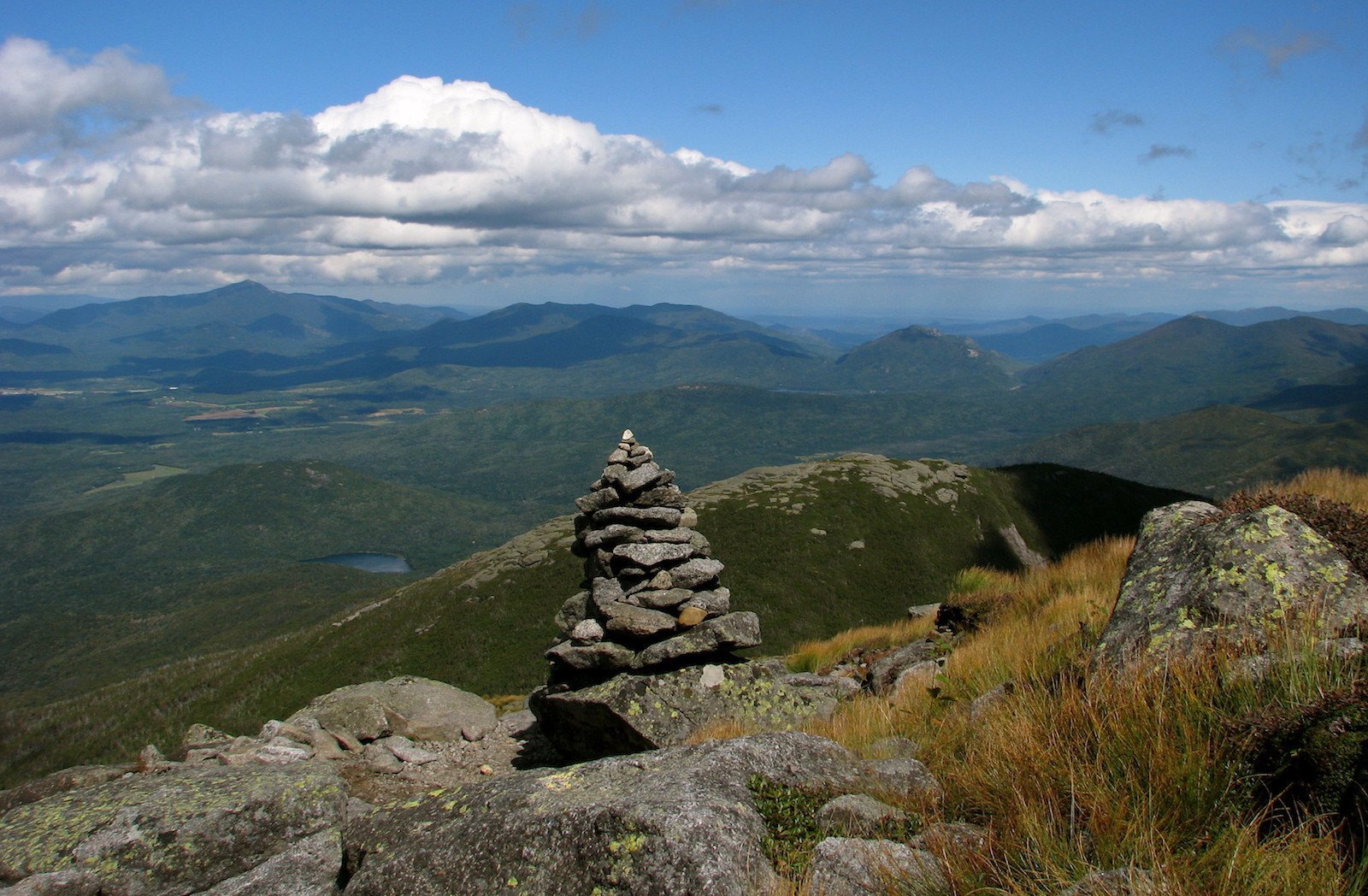 Second only to Mount Marcy in elevation, at a mere 8 miles round trip, the hike to Algonquin Peak is considerably shorter than climbing Marcy or many of the other taller Adirondack High Peaks. The view from Algonquin is a beautiful 360-degree view and if you're feeling motivated you can continue over Boundary Peak and on to Iroquois to snag another 46'er while you're up there.
Trail Stats
Distance: 8 miles round-trip
Elevation: 5,114 ft
Ascent: 2,396 ft
Starting at the Adirondack Loj, follow the Van Hoevenberg trail for 1 mile, where you will meet the junction for the trail to Marcy Dam to the left. Continue straight towards Algonquin on a gradually upwards trail for 0.4 miles until you reach the turn-off on the left for Whale's Tail. Stay straight here and continue as the trail climbs upwards for 0.9 miles, at which point the trail veers right and steeply upwards to a waterfall view.
Continue up across alternatingly steep and level sections for another 0.7 miles until you reach the junction for the trail up Wright Peak to the left at 3.1 miles. Continue to the right here and follow as the trail climbs steeply up for another 0.5 miles, at which point you will break above the treeline and follow cairns across the rocky summit to the top. The view from the summit is wide-sweeping and you will be able to see the nearby 46ers in great detail. Check out our description of Iroquois to learn how to continue on to that peak! 
Directions to Trailhead:
From Lake Placid, take route 73 towards Keene, turning right onto Adirondack Loj Road, which you will follow to the end. There will be a toll booth at the entrance where you will have to pay a parking fee. 
---