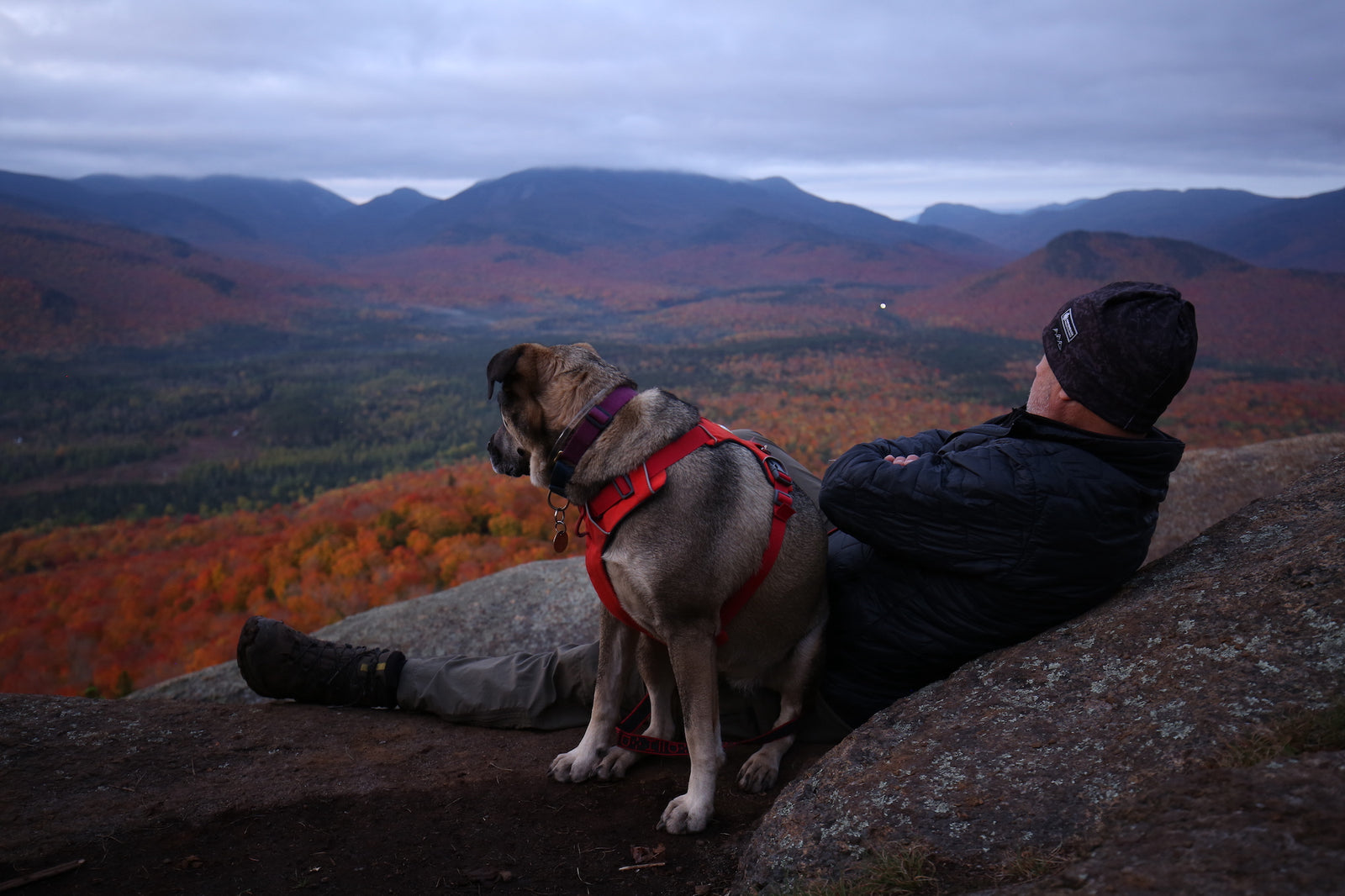 Most commonly known as the venue where the bobsled track and cross-country ski trails are located, Mount Van Hoevenberg is also a relatively short, but moderately easy and fun hike. It is not one of the most popular climbs in the area, which makes it a nice summer hike if you're not looking to stray far from Lake Placid or Keene. Van Hoevenberg also boasts a beautiful and unique view of the surrounding area and nearby Adirondack High Peaks. The peak is also part of the Lake Placid 9er Hiking Challenge if that's anything you're inspired to do.
Route Option #1: Newly Developed East Trail from the Olympic Sports Complex
Opened to the public in 2018, the Mt. Van Hoevenberg East Trail is one of the newest trails in the Adirondack Park, built sustainably with bench cuts into the hillside. It sheds water naturally, has flat, low-rise stone stairs, easy switchbacks, and is well-drained for longevity and avoiding erosion. It is a trail that will set the standard for future trail construction among the thousands of miles of hiking trails in the Adirondacks. Enjoy this well-maintained trail with native wildflowers, as well as stunning views of the High Peaks from its 2,940-foot summit. 
TRAIL STATS:
| | |
| --- | --- |
| Distance | 4.7 miles round-trip |
| Elevation | 2,940 feet |
| Ascent | 920 feet |
Directions to Trailhead (Route #1)
📍Google Maps // On Route 73, between Lake Placid and Keene, make way to parking lot 3 at the Olympic Sports Complex at the foot of Mt. Van Hoevenberg. The hike begins next to Mountain Pass Lodge.
---
Route Option #2: South Meadows Approach (4.4 miles round-trip)
The hike up Mt. Van Hoevenberg starts out gradually at first, and continues on for about a mile before it comes to a clearing where you will see a marshy area created by a large beaver dam. Take some time soaking up this beautiful and ecologically diverse area. Follow the trail to the left around the swamp. The next quarter to half mile of the trail will be somewhat muddy and still in the lowlands, but soon will gradually emerge out of the marsh and into a nicely rolling trail up to the peak's ridge. Continue following the ridge – there will be a brief stop with a nice view, but continue on to the summit for the best views on the hike.
Directions to Trailhead (Route #2)
The hiking trail up Mt. Van Hoevenberg does not begin near the venues. Instead, the trailhead can be reached by a trail beginning off of Adirondack Loj Road. You'll be looking for the South Meadows Trailhead. From the intersection of Route 86 and Route 73 in Lake Placid, follow Route 73 toward Keene. Continue for 4-miles to the Adirondack Loj Road on the right. Follow here for another 4 miles to Meadow Lane on the left. Follow here for 0.25 miles to the trailhead on the left.
---