Queer Lake Winter Snowshoe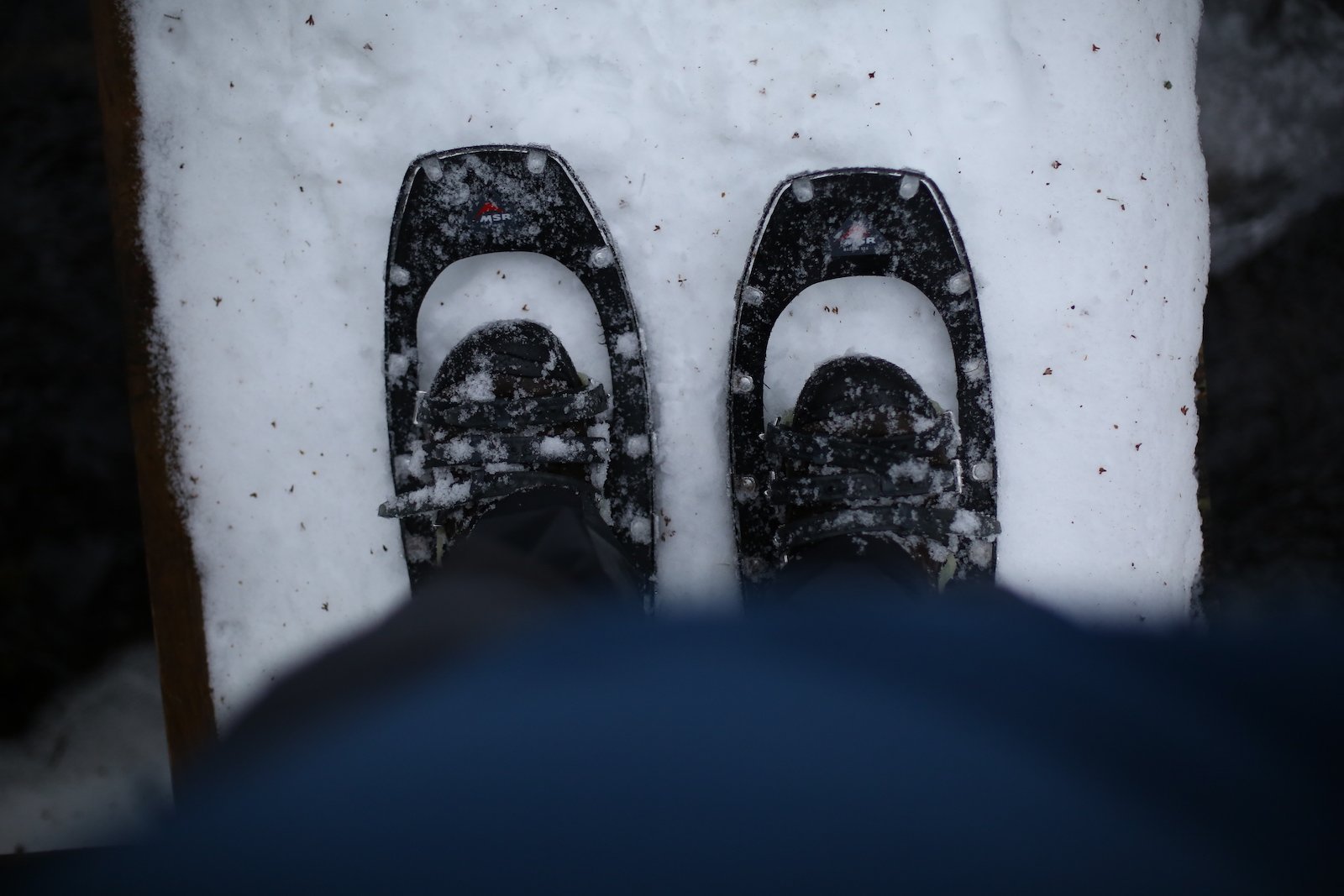 On a cloudy winter day, we gathered up our friends Kevin and Rachel (their pup Birdie too!) to enjoy a snowshoe through some freshly fallen snow. After fueling up with some classic breakfast food from Sweet Basil Diner, our favorite stop on the way up to the Adirondacks for a hearty meal. Our hike for the day was a 7-mile round trip trek back to a perfectly perched lean-to on Queer Lake in the Pigeon Lake Wilderness.  
With Lucy and Birdie leading the way, the four of us followed on our snowshoes, starting out by walking beside a stream for a little over half a mile. A bridge crossing took the trail beyond the stream and eventually past an area of blow-down and eventually Windfall Pond. The trail continues undulating; intersecting with other trails and crossing some wetlands. First passing the side-trail that leads to Mays Pond, our trail continued to wind its way down to Queer Pond and the scenic lean-to sitting beside it. Surrounded by hemlocks, spruce, and white pines on a peninsula jutting into the lake.
After we spent a few minutes taking in the sights and scoping out the sturdy structure, we gathered some wood and started a fire in the stone-ringed pit sitting next to the lean-to. Knowing that we would be ending at the lean-to, we packed a nice lunch accompanied by some thermoses of hot chocolate to enjoy in the shelter. As the pups took a snooze, we snacked on our lunches and chatted fireside. Eventually, in order to have enough daylight to make it back to the cars without needing our headlamps, we put out the fire, re-strapped our snowshoes and ventured back out on the same trail. 
Download Map
(via
AndyArthur.org
)
---